Euro zone banks reported offering firms and households easier access to credit and more generous repayment terms between April and June, a quarterly European Central Bank survey published today found.
Evidence of freer-flowing loans may be a comfort to central bank chiefs as they prepare to wind down policies designed to pump extra cash to where it is needed in the economy.
In the survey of 149 lenders, banks reported a quarter-on-quarter easing in credit standards - the criteria they use when deciding whether to lend.
Business loans and borrowing for consumer consumption were slightly easier to come by, while criteria for mortgage lending loosened more quickly.
Meanwhile the repayment terms and conditions lenders imposed in loan contracts were also easier for borrowers across all three categories.
Banks said competition and profitability targets pressured them to trim margins.
On the demand side, low interest rates powered businesses' demand for cash, including for mergers and acquisitions.
Low rates and a rising housing market also stoked demand for mortgages, while high consumer confidence added to interest in consumer credit.
But "non-performing loans" (NPLs) - where the borrower has fallen behind on repayments - remained a brake on euro zone banks' lending activity.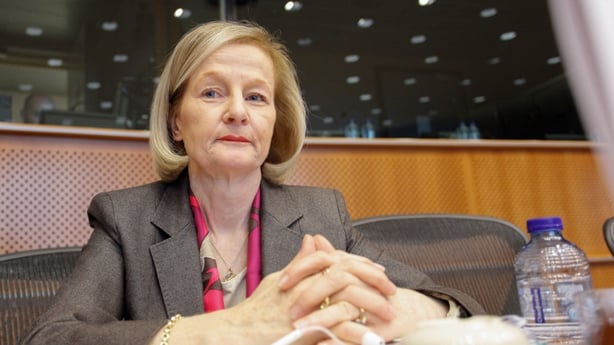 ECB banking supervision chief Daniele Nouy said this month that €720 billion of bad loans were still lurking on banks' balance sheets by the end of last year.
But the total is on the way down - from around €1 trillion in early 2015 - and lenders report a shrinking impact of NPLs on their lending decisions.
Lending to businesses and households is a key indicator for the ECB's governing council as it edges towards the exit from its "quantitative easing" (QE) policy of mass bond-buying, designed to power growth and inflation by pumping money through the financial system and into the economy.
ECB President Mario Draghi said last month the bank would slash purchases from their present €30 billion a month to €15 billion from October, before ending them in December.
Some observers have warned that growing risks of a trade war between Washington and the European Union could undermine euro zone growth, potentially throwing a spanner in the ECB's works.