Global finance leaders have called for stepped-up dialogue to prevent trade and geopolitical tensions from hurting growth.
But they ended a two-day G20 meeting with little consensus on how to resolve multiple disputes over US tariff actions.
The finance ministers and central bank governors from the world's 20 largest economies warned that growth, while still strong, was becoming less synchronised and downside risks over the short and medium-term had increased.
"These include rising financial vulnerabilities, heightened trade and geopolitical tensions, global imbalances, inequality and structurally weak growth, particularly in some advanced economies," the G20 finance officials said.
"We recognise the need to step up dialogue and actions to mitigate risks and enhance confidence," the communique said.
This marked a strengthening of language compared to their previous statement issued in March, in which they simply "recognise the need for further dialogue."
"The latest language suggests a great deal of urgency about resolving these issues," Australia Treasurer Scott Morrison told Reuters in an interview.
He added that the ministers had made it clear in the discussion that they were concerned about "tit-for-tat measures" and that open trade was the goal.
"The language previously had been a bit ambiguous about that, a bit sheepish," Morrison added.
The weekend talks in Buenos Aires came at a time of escalating rhetoric in the trade conflict between the US and China, the world's largest economies, which have so far slapped tariffs on $34 billion worth of each other's goods.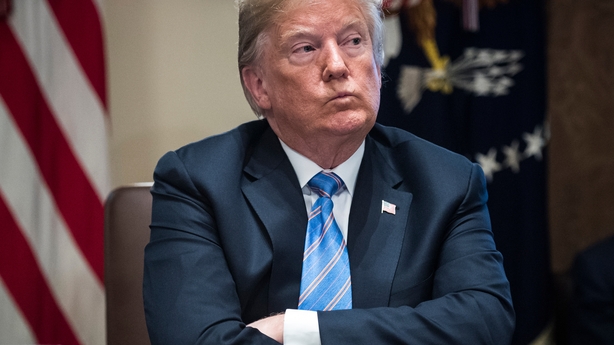 US President Donald Trump raised the stakes on Friday with a threat to impose tariffs on all $500 billion of Chinese exports to the US unless Beijing agrees to major structural changes to its technology transfer, industrial subsidy and joint venture policies.
US Treasury Secretary Steven Mnuchin told a news conference on Sunday that he had had no substantive discussions on trade with China's finance minister, Liu Kun, at the G20 gathering, engaging mainly in "chit-chat."
"Any time they want to sit down and negotiate meaningful changes, I and our team are available," Mnuchin added.
The Chinese delegation did not speak to media at the G20 meeting.
Mnuchin focused instead on other trade relationships at the talks, including those with the European Union, Canada, Mexico and Japan.
He said G7 allies were taking seriously his calls to eliminate tariffs, non-tariff barriers and subsidies among the group, and the Trump administration would pursue such ideas in trade talks next week with European Commission President Jean-Claude Juncker in Washington.
Canadian Finance Minister Bill Morneau called the dropping of barriers a "great idea" and an "aspirational target," but said it would be challenging to execute because of historical economic differences.
Before any trade talks with the EU could begin, French Finance Minister Bruno Le Maire insisted that Washington first would need to drop its tariffs on steel and aluminum and stand down on a threat to impose auto tariffs.
European Commissioner for Economic and Financial Affairs Pierre Moscovici told reporters that the meeting was not tense, but produced little movement from entrenched positions on trade.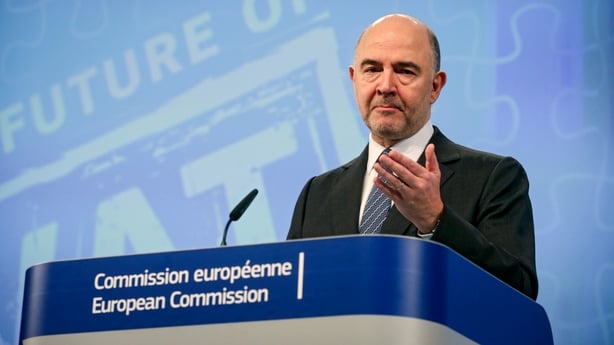 "We were in mutual listening mode and I hope that this is the beginning of something," Moscovici said. "But still the positions are not similar."
Finance ministers for both Mexico and Canada said they saw optimism from Washington that an agreement to modernise the trilateral North American Free Trade Agreement (NAFTA) could be reached in coming months after talks stalled.
Trump has angered allies by imposing import tariffs of 25% on steel and 10% on aluminum, sparking retaliatory tariffs from the EU and Canada on a range of US products.
Trump, who frequently criticises Europe's 10% car tariffs, is also studying adding a 25% levy on auto imports, which would hit both Europe and Japan hard.
Mnuchin said he did not feel isolated at the G20, holding numerous bilateral meetings with officials, and arguing that Trump's trade stance was not based on protectionism, but on trying to make trade fairer.
"We very much support the idea that trade is important to the global economy, but it's got to be on fair and reciprocal terms," he said.
Hubert Fuchs, European Council representative to the G20, said he welcomed Mnuchin's candid approach, but said the US "understands something different under fair and free trade."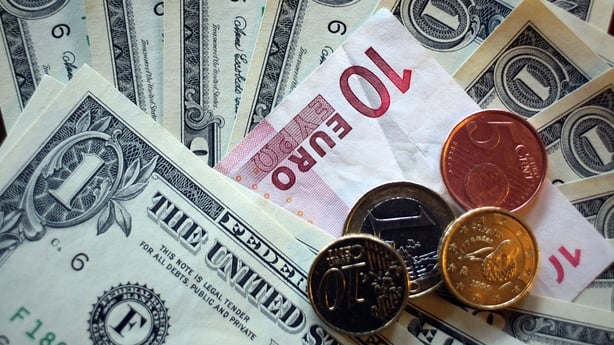 Garret Grogan - Global Head of Trading at Bank of Ireland Global Markets - said Secretary Mnuchin's comments that investors should not be concerned about the prospect of a looming currency war resulted in global foreign exchange markets opening in a calmer mood today after last week's sharp moves.
Mr Grogan said the recent slide in the Chinese yuan, which is down more than 8% against the dollar since April, is showing faint signs that it may have stalled in the short term.
He said the focus for markets will now likely shift from China to Europe ahead of European Commission President Jean-Claude Juncker's crunch trade talks with US President Donald Trump on Wednesday.
"Last week the US Commerce Department held its investigation into how foreign auto imports are impacting US national security which was increased market concerns that President Trump will now seek to impose tariffs on autos and parts entering the US which would obviously heavily impact several euro zone economies," Mr Grogan said.
"While initial comments from both sides suggest a deal is possible, the collective structure of the euro zone is likely to make it difficult to facilitate President Trumps predilection for quick bilateral trade deals," he added.
"If talks do fail, auto tariffs of 10%, matching those currently in place by Europe, seem most likely although heavier tariffs can't be ruled out, which would have a negative impact on the euro in the short term," he concluded.