Unilever today reported lower than expected second-quarter sales, hurt by a Brazilian transport strike and weak pricing, setting a downbeat tone for the consumer goods sector.
Despite missing estimates in the first half of the year, the maker of Dove soap and Hellmann's mayonnaise stood by its full-year forecast.
It predicted that pricing power will improve as currency fluctuations drive up commodity costs.
Unilever is one of the first big consumer goods companies to report earnings this quarter.
Its results are seen as a bellwether for the packaged goods sector, which is struggling with slow growth and the impact of increased competition both among brands and at retail levels.
Raising prices has been a problem for all consumer companies, as grocery chains fight to keep costs low to compete with the growing threat of Amazon.com.
Unilever said second-quarter underlying sales rose 1.9%, excluding the recently divested spreads business. On that basis, analysts on average were expecting growth of 2.3%.
For the first half of the year, underlying sales growth excluding spreads was 2.7%, below estimates of 3%.
Unilever warned last month that a truckers strike in Brazil would reduce second-quarter sales. It expects to recover half of its lost Brazilian sales in the third and fourth quarters.
First-half turnover excluding spreads fell 4.8% to €24.9 billion, hurt by currency fluctuations.
Underlying earnings per share for the first half rose 7.8% to €1.22.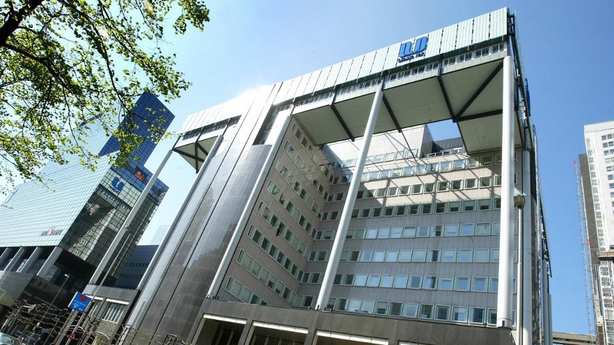 In the second quarter, as in the first, the bulk of Unilever's growth came from selling more products, rather than getting higher prices for them. For the first half, volume rose 2.2% while pricing edged up only 0.2%.
But increases have already gone through in places like Argentina and Brazil, which should help results in the second half of the year, along with a dwindling impact from an Indian tax change.
Unilever is in the process of collapsing its dual-headed Anglo-Dutch structure, in favour of a single entity with its main headquarters in the Netherlands.
The move has been seen as a blow to Britain as it tries to negotiate terms of Brexit.
Shareholders will vote on the move on 25 and 26 October.
Some UK shareholders have expressed concern about being forced selling of shares that may result from the company dropping out of the FTSE 100 index.