US businesses already are being hurt by the exchange of tariffs on key products, Federal Reserve Chairman Jerome Powell has said.
However, he repeated that if President Donald Trump's trade policy results in lower tariffs, that would be good for the US economy.
"We hear from our extensive network of business contacts a rising chorus of concerns," he said in his semi-annual testimony to the House Financial Services Committee.
"Lots and lots of individual companies have been harmed by this," he added.
Although the impact will take time to show up in data on the broader economy, Powell cautioned that rising business concern is impacting investment decisions.
Washington has imposed steep tariffs on tens of billions of products from China, and has threatened to target hundreds of billions more, on top of import taxes on steel and aluminum that has angered allies and prompted retaliation.
Powell refused to answer a question on whether the US is in a trade war, but said protectionism is detrimental to the economy.
"The bottom line is a more protectionist economy is less competitive, less productive," he said. "This is a torch we've been carrying around the world for 75 years."
The administration says it wants lower tariffs and "that I think would be good for the economy."
But the trade dispute also has the potential to put the Fed in a difficult position as it gradually raises interest rates, as it could create opposing impacts on the economy, he said.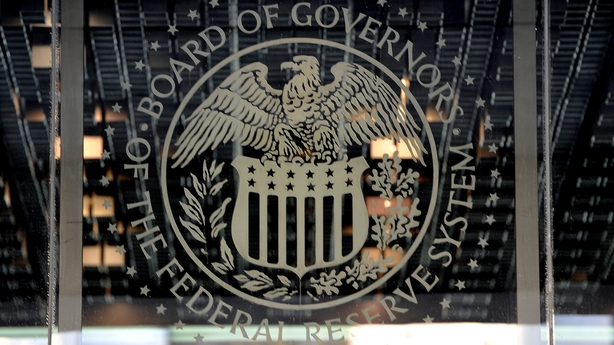 The Fed has raised the benchmark lending rate twice this year, and is expected to increase the rate twice more as it tries to stay ahead of inflation pressures.
Powell said the Fed can cut rates if the trade confrontation weakens demand, but could face a situation where the tariffs lead to higher prices.
"The harder issue is you could be seeing higher prices because of tariffs at same time you're seeing lower economic activity, and potentially that would imply higher inflation," he said.
"If it did it could be very challenging for (monetary) policy."
Commenting on other potential risks to the US economy, Powell noted that some asset prices, including stocks and bonds are fairly high.
"I wouldn't use the bubble word but many financial asset prices are elevated above their normal ranges," he said.
The Fed also is watching high corporate debt levels, but he said, "nothing is flashing red in financial markets."