Rupert Murdoch's News Corp and Fairfax Media, Australia's two top newspaper companies, have agreed to share printing presses as shrinking advertising sales prompt a once-unthinkable alliance between the arch rivals. 
The tie-up illustrates the scale of the disruption wrought on the sector as readers shift online. 
Fairfax shares rose to a seven-year high today as the company that once raced News Corp's delivery trucks to newsagents prepares for its rival to print its titles. 
"Back then you could afford to be so competitive to not look at these kind of moves," said Steve Allen, a media industry analyst and managing director of Fusion Strategy. 
"Things are very tough in the revenue stakes and circulations have been falling. It's smart business," he added. 
Print media companies around the world have scrambled to cut costs as advertisers follow readers online and concentrate their spending on internet giants like Facebook and Alphabet's Google.
Classified ads have also shifted to online competitors like Seek. 
That has driven rapid consolidation elsewhere but in Australia, where News Corp controls almost 60%of the market and Fairfax just under a third, competition law has kept the two majors apart.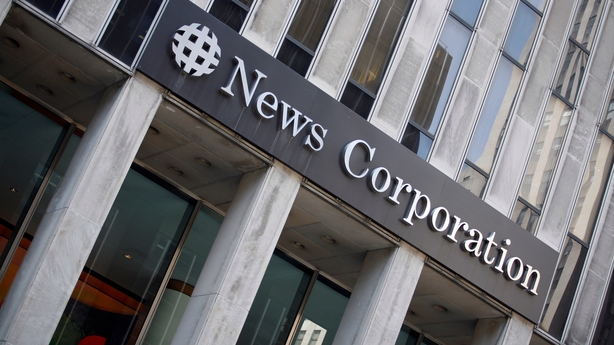 So the companies are finding other ways to respond to the rapid decline in Australian newspaper industry revenue, expected to drop 8.3% to A$2.7 billion this year, according to market research firm IBISWorld. 
"These are landmark initiatives. They demonstrate a rational approach to the complex issues facing the industry," Fairfax chief executive Greg Hywood said in a statement. 
Under the agreement, Fairfax, which publishes the Sydney Morning Herald and Australian Financial Review, will close two presses and save $15m a year.
News Corp, which will not shut any printing plants and did not say how much Fairfax would pay for use of its presses, would send some of its titles for printing at a Fairfax plant on the outskirts of Sydney. 
"This is a commercial deal which makes commercial sense," News Corp Australasia executive chairman Michael Miller said.