US Federal Reserve Chairman Jerome Powell said today the US economy is on the cusp of "several years" where the job market remains strong and inflation stays around its 2% target.
He made his comments in written testimony delivered to the Senate Banking Committee.
The Fed chairman signaled not just that he believes the economy is doing well, but that an era of stable growth may continue provided the Fed gets its policy decisions right.
"With appropriate monetary policy, the job market will remain strong and inflation will stay near 2% over the next several years," Powell said.
His comments were some of the strongest affirmations yet that the Fed is within reach of its dual policy targets more than a decade after the US endured a deep financial crisis and recession.
The Fed "believes that - for now - the best way forward is to keep gradually raising the federal funds rate" in a way that keeps pace with a strengthening economy but does not raise rates so high or so fast that it weakens growth, Powell said.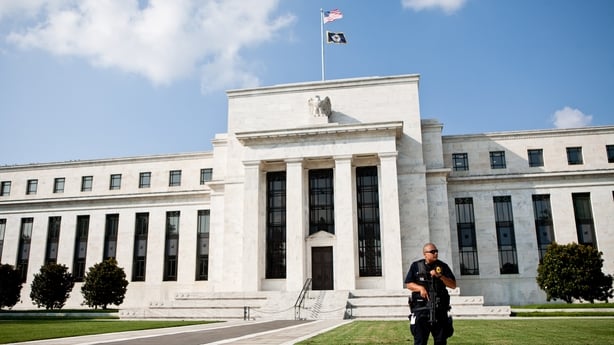 He did not address his views on the appropriate pace of tightening or whether he thinks, as some of his colleagues have argued, that the Fed should pause its rate hike cycle sometime next year if inflation remains under control.
The Fed is expected to raise rates two more times this year from the current target level of between 1.75-2%.
Powell and other Fed officials have in recent remarks pointedly declined to declare "victory" in their effort to hit the 2% inflation target, though most have acknowledged that, with joblessness at 4%, their employment goal has been reached.
But the Fed's preferred measure of inflation hit 2.3% in May, and was exactly at 2% after excluding more volatile food and energy prices.
Inflation is "close" to the Fed's target and "the recent data are encouraging," Powell said as he laid out the reasons why he felt the US' near decade-long expansion was set to continue.
Still-low interest rates, a stable financial system, ongoing global growth and the boost from recent tax cuts and increased federal spending "continue to support the expansion" Powell said.
After a solid start to the year, growth appears to have accelerated as "robust job gains, rising after-tax incomes, and optimism among households have lifted consumer spending in recent months. Investment by businesses has continued to grow at a healthy rate," he added.
But Powell did nod to the uncertainty surrounding the Trump administration's trade policies.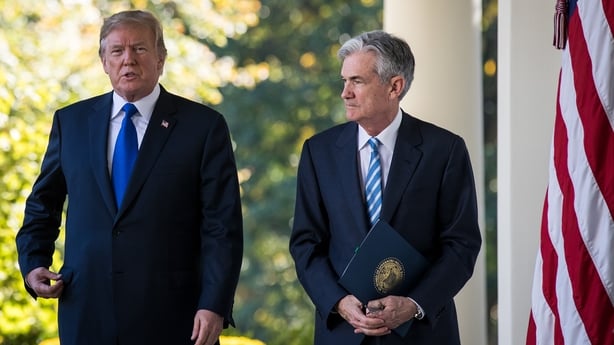 Organisations like the International Monetary Fund have warned the policies could curb global growth if ongoing rounds of US tariffs and retaliation by other countries raise prices, lower demand, and disrupt global business supply chains.
But "it is difficult to predict the ultimate outcome of current discussions over trade policy," he said today.
Overall the risks to the economy were "roughly balanced," with the "most likely path for the economy" one of continued job gains, moderate inflation, and steady growth.