Hard Rock International has announced plans to open Dublin's first Hard Rock Hotel in 2020.
Working with Irish hospitality group Tifco, Hard Rock International said it plans to open the 120-bedroom hotel on Lord Edward Street, opposite City Hall.
The new hotel will comprise two structures - the listed Exchange Buildings and currently the site of the Parliament Hotel, and the adjacent Fashion House Building.
Hard Rock said The Fashion House will be entirely rebuilt and transformed into the new hotel entrance and reception. A new glass link bridge will connect the two buildings.
The company said that while it will retain and restore the original red brick facade of 1912, the interiors of the parliament building will be completely "reimagined" and will contain music-inspired memorabilia.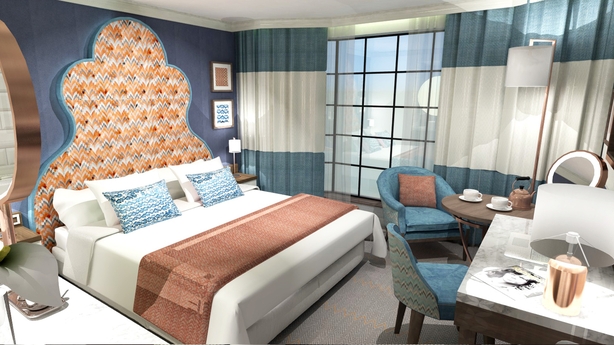 The new hotel will also offer a restaurant and a bar.
Todd Hricko, SVP & Head of Global Hotel Development for Hard Rock International, said Ireland had always been a place close to the company's hearts.
"It only seems right to open a Hard Rock Hotel in Dublin, given the city's musical roots. This is an exciting opportunity to extend our presence in Europe and elevate the one-of-a-kind offering at Hard Rock Hotels to the next level," he said.
Enda O'Meara, CEO of Tifco, said Dublin's vibrant cultural scene made it one of the hottest European cities to visit, attracting over 5.5 million overseas visitors annually.
"Hard Rock Hotel is an iconic, global brand that will be bringing something very different in its own distinctive style to this vibrant part of the capital city," he added.