US job growth increased more than expected in June as manufacturers stepped up hiring, new figures show today.
But steady wage gains pointed to moderate inflation pressures that should keep the Federal Reserve on a path of gradual interest rate increases.
US non-farm payrolls increased by rose by 213,000 jobs last month, the Labor Department said today.
Data for April and May was revised to show 37,000 more jobs created than previously reported.
The US economy needs to create roughly 120,000 jobs per month to keep up with growth in the working-age population.
Today's figures also showed that the US unemployment rate rose to 4% from an 18-year low of 3.8% in May as more people entered the labour force in the sign of confidence in the jobs market.
The labour force participation rate, or the proportion of working-age Americans who have a job or are looking for one, rose to 62.9% last month from 62.7% in May. It had declined for three months in a row.
The Labor Department said that average hourly earnings rose five cents, or 0.2% in June after increasing 0.3% in May. That kept the annual increase in average hourly earnings at 2.7%.
The moderate wage growth should allay fears of a strong build-up in inflation pressures. The Fed's preferred inflation measure hit its 2% target in May for the first time in six years.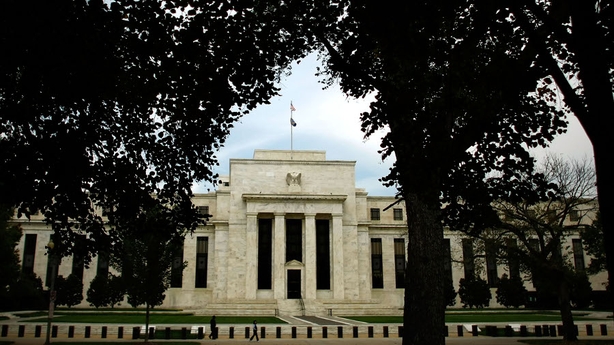 Minutes of the Fed's June 12-13 policy meeting published last night offered an upbeat assessment of the labour market.
The Fed increased interest rates last month for the second time this year and has projected two more rate hikes by year end.
With a record 6.7 million unfilled jobs in April, economists are optimistic that wage growth will accelerate later this year.
Economists polled by Reuters had forecast non-farm payrolls increasing by 195,000 jobs last month and the unemployment rate steady at 3.8%.
The employment report added to data such as consumer spending and trade that have suggested a sharp acceleration in economic growth in the second quarter.
US gross domestic product estimates for the three months from April to June are above a 4% annualised rate, double the 2% logged in the first quarter.
But the Trump administration's "America First" trade policy, which has left the US on the brink of trade wars with other major economies poses a risk to the labour market and economy.
President Donald Trump has imposed tariffs on a range of imported goods, including steel and aluminium, to protect domestic industries from what he says is unfair competition from foreign manufacturers.
Major trade partners, including China, Canada, Mexico and the European Union, have retaliated with their own tariffs.
The US and China slapped tit-for-tat duties on $34 billion worth of the other's imports today.
Economists expect the manufacturing sector to bear the brunt of the tit-for-tat tariffs, through a slowdown in hiring and capital expenditure.
Today's non-farm payroll figures show that job gains in June were across most sectors.
Construction payrolls increased by 13,000 after rising by 29,000 jobs in May. US manufacturers added another 36,000 jobs last month on top of the 19,000 created in May.
Government payrolls increased by 11,000 jobs in June. That followed an increase of 5,000 jobs in May.
But US retailers cut 21,600 jobs last month, after boosting payrolls by 25,100 in May.