The value of the companies invested in by the NDRC reached €486m last year, according to the investment body's latest annual results. The National Digital Research Centre was established by the State in 2007 and, over the past decade, has backed 255 start-ups which resulted in the creation of around 1,000 jobs.
"We've invested roughly, to the point of these results, about €40m into these companies, which is an interesting figure considering the follow-on investment coming to the companies after us," said Ben Hurley, CEO of the NDRC. That follow-on investment has reached almost €200m, according to Mr Hurley. As the NDRC takes a stake in the companies in question, it means it can often realise a return on that early investment when bigger players take an interest.
"We're investing at a very early stage, our role is to deliver a pipeline of globally scalable, Irish, digital companies. We're investing at a pre-seed stage and helping to get those companies to the point where they will attract private commercial investment," Mr Hurley said.
We need your consent to load this rte-player contentWe use rte-player to manage extra content that can set cookies on your device and collect data about your activity. Please review their details and accept them to load the content.Manage Preferences
The way the NDRC undertakes these kinds of investments has changed a lot in the past decade, according to Mr Hurley, as the landscape of start-ups has changed significantly. "We've learned a lot in that period," he said. "The trends of what's topical to invest in has changed over that time, the strength of the ecosystem has changed quite dramatically too.
Mr Hurley said the centre has also refined its model considerably - to the point now where it is very clear that a modest amount of capital coupled with quite a bit of hands-on expertise is what these ventures need at this very early stage. He said it is key that are kept focused on what is important.
When the NDRC was established Ireland's investment infrastructure was quite poor and there were few options in town beyond the State-backed bodies. Today that situation has improved considerably, with far more private money available to start-ups than before. Mr Hurley feels that his organisation still has a role to play, particularly in preparing smaller firms for bigger investors.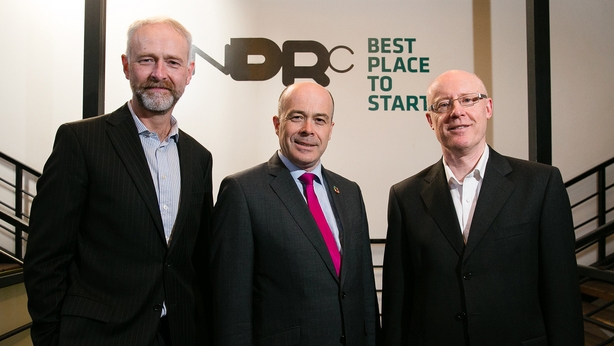 The NDRC is also keen to improve diversity amongst the start-up teams it invests in. Just under a third of its companies have female founders in its team, a figure Mr Hurley wants to improve, while the NDRC is also increasing its regional footprint to get more businesses from outside of Dublin. "Diversity is central to performance," he said. "That's something we've found, and has been found internationally. "How you do it is you make yourself open and available, and make it possible for different types of teams to come and locate here," he added.
***
MORNING BRIEFS - Stobart Group has announced that its chief financial officer Richard Laycock is to step down, having only served in the role since February. Stobart operates Aer Lingus' Regional service here and owns Southend Airport. Last month its former chief executive Andrew Tinkler was removed from the board after trying to oust the company's chairman.
*** Irish Whiskey brand The Wild Geese has begun legal proceedings against Irish Distillers, the maker of whiskeys including Jameson and Powers. The Wild Geese claims Irish Distillers has refused to sell it whiskey, despite doing so with other brands, which it says is a breach of competition law. Irish Distillers denies the claim and says it has offered to sell to its rival in the past, but could not agree terms.
*** Samsung Electronics has reported a 5.2% rise in operating profit, though the figure was down on the previous quarter and at the lower end of market expectations. The South Korean firm made 14.8 trillion won - $13.2 billion - between April and June, though sales dipped almost 5% year on year.