A new Mortgage to Rent scheme has been launched for Permanent TSB customers which aims to keep distressed mortgage holders in their current homes.
The Home for Life's mortgage to rent scheme is targeted at homeowners whose mortgages are unsustainable and are likely to remain unsustainable and who are at most acute risk of losing their homes.
After a deal with Permanent TSB, eligible mortgage customers will have an opportunity to register Home For Life as their mortgage to rent provider.
Under the scheme, a property is sold to Home For Life and then leased back to the State through the Local Authority which sublets to the original homeowner. Leases will last for 25 years.
The Local Authorities then undertake to provide for the ongoing housing needs of the applicant and other eligible residents of the property for as long as their housing need exists.
Home For Life also said it is in discussion with other financial institutions about the scheme.
Home For Life is initially targeting solutions for up to 500 households, with scope to increase that significantly subject to demand for the product.
It has estimated that 500 mortgage to rent deals would equate to a fund of approximately €100m.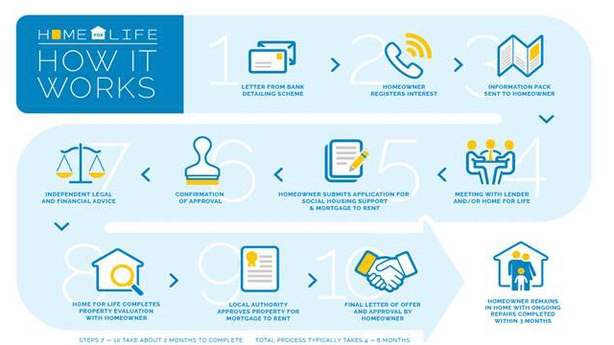 Minister of State with Special Responsibility for Housing and Urban Development Damien English said the appointment of Home For Life is a significant step towards a scaling of Mortgage to Rent to meet the needs of more borrowers in mortgage distress.
"It offers the flexibility of private funding with the trust and assurance that comes from having a local authority as landlord," Mr English said.
The chairman of Home for Life, Charles O'Reilly Hyland, said the scheme aims to deliver a fresh start for distressed mortgage holders by keeping them in their current home, mortgage debt free.
"The process is voluntary, discrete and confidential, with financial support for independent advice to ensure the best long term outlook for families following years of mortgage distress," he added.