The UK's first-quarter GDP growth was revised upwards and the country's services sector gathered steam in April, official data showed today.
The data raised hopes of a second-quarter pick-up after a sluggish start to 2018 which has stopped the Bank of England raising interest rates so far this year. 
Services output, which makes up four fifths of Britain's economy, rose by 0.3% on the month in April, its fastest growth since November 2017.
It is now 1.6% higher than a year earlier, picking up speed from the first quarter when it grew at an annual rate of 1.2%, the Office for National Statistics said. 
Britain's economy as a whole grew 0.2% on a quarterly basis in the first three months of 2018, an unexpected upward revision from an initial estimate of 0.1% after the ONS scaled back its estimate of the decline in construction output that quarter. 
On the year, GDP growth was unchanged at 1.2% bigger, its weakest annual growth rate since the second quarter of 2012 and in line with earlier estimates from the ONS and a Reuters poll of economists. 
During the early part of the year, Britain was hit by unusually icy weather, on top of a squeeze on consumers from inflation caused by a weak pound.
Many businesses are also reluctant to invest while the terms of Britain's March 2019 exit from the European Union remain unclear. 
At the end of last year, Britain was the slowest-growing economy in the G7 group of rich nations.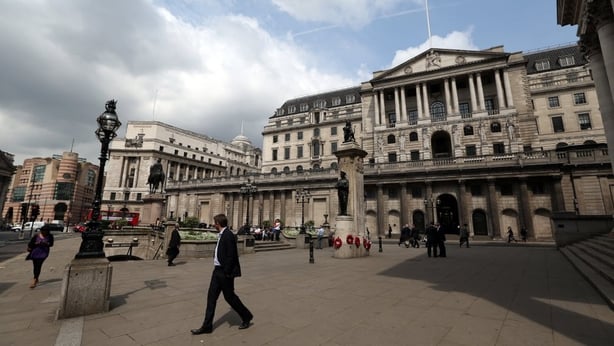 The Bank of England predicts gross domestic product growth will pick up to 0.4% on a quarterly basis in the three months to the end of June, as the economy rebounds from February and March's snow. 
If the economy looks on course for this, most economists polled by Reuters expect the Bank of England to raise rates for only the second time since the 2008 financial crisis on August 2 after its next rate meeting. 
The ONS releases second-quarter GDP data on August 10. 
Official figures for April industrial output and construction have been weak, but retail sales have been stronger and private-sector surveys show some recovery in May and early June. 
Closely watched consumer sentiment figures released overnight were lacklustre, however.
Today's ONS figures also showed that Britain's current account deficit narrowed to £17.720 billion compared to economists' expectations for it to hold broadly steady at £18 billion in the first three months of 2018. 
As a share of GDP this amounts to 3.4%, its lowest in a year. 
On Wednesday the Bank of England said Britain's current account deficit was the biggest in the G7 and made the country vulnerable to a fall in foreign investors' appetite for British assets, which could lead to higher borrowing costs for businesses and households.