The Bank of England has hit back at European Union criticism, saying British banks were fully prepared for a disorderly Brexit and that it was the EU itself which should act to prevent market disruption. 
Bank of England Governor Mark Carney challenged assertions made by the EU's banking watchdog, the European Banking Authority, on Monday that banks were inadequately prepared for a hard Brexit. 
"With respect, the EBA's comments earlier this week were incomplete," Carney said in a news conference. 
"They did not acknowledge the temporary permissions regime, which has been very clearly signalled by the UK government," he stated. 
This regime would allow branches of EU banks in London to continue operating after next March, but the EU has yet to reciprocate for UK lenders operating in the bloc. 
"While UK authorities are putting in place measures to address financial stability risks that can be dealt with unilaterally, the complete set of mitigants to the risks of a cliff-edge Brexit also rely on the efforts of EU authorities," Carney told reporters. 
The Bank of England's Financial Policy Committee said today that banks in Britain hold enough capital.
The committee also said that they do not need any more to cushion themselves against financial market turbulence if Britain leaves the EU next March without a transition deal. 
On Monday, the EBA said banks had failed to make enough progress in their Brexit preparations and should not expect help from a "miracle" of public intervention.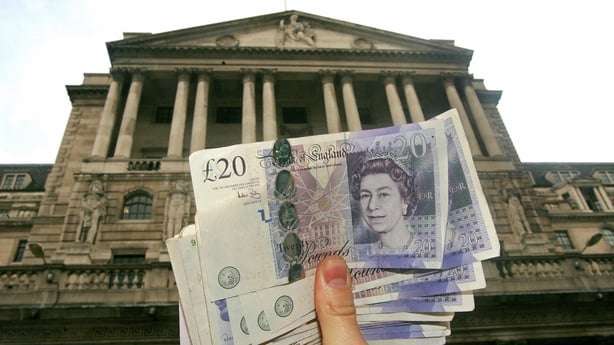 Mark Carney said British authorities' preparation of banks for Brexit had been "rock solid" and that the Bank of England continued to judge that the UK banking system could support the real economy through a disorderly Brexit. 
The Bank of England said the EU needs to commit to action similar to Britain, to ensure that £29 trillion in derivatives held by British and EU banks and companies remain enforceable after March if there is no transition deal. 
Industry group CityUK welcomed Mark Carney's comments. 
"The biggest barrier to addressing this issue is the EU regulators' failure to accept and get to grips with the risk. This must not be drawn into the politics of Brexit - it is a technical challenge which needs a technical solution," CityUK's chief executive, Miles Celic, said.
In a sign of the Bank of England's confidence in the ability of lenders to withstand a hard Brexit, the FPC said capital levels at banks could be left unchanged. 
The so-called counter cyclical capital buffer or CCYB would remain at 1%, binding from the end of November, the FPC said. 
This buffer aims to ensure banks build up capital to guard against risks as the credit cycle picks up, which they can then draw on during a downturn. It applies on top of other internationally-required buffers. 
The FPC said consumer credit continued to expand rapidly, but measures already taken to stop overheating were having an impact, with banks reporting a significant tightening of unsecured credit. 
The FPC also said that next year it would launch its first pilot stress test to check on the ability of certain lenders' payments systems to recover from a severe cyber attack within a pre-determined amount of time. 
Trade tensions and risks from the global economy remained had intensified, the Bank of England said, and Mark Carney described recent developments in global trade politics as "concerning".