OPEC has today agreed on a modest increase in oil production from July after its leader Saudi Arabia persuaded arch-rival Iran to cooperate amid calls from major consumers to help reduce the price of crude and avoid a supply shortage. 
Two OPEC sources said the group agreed that OPEC and its allies - led by Russia - should increase production by about 1 million barrels per day (bpd), or 1% of global supply. 
The real increase will be smaller because several countries that recently underproduced oil will struggle to return to full quotas while other producers will not be allowed to fill the gap, OPEC sources have said. 
The US, China and India had urged OPEC to release more supply to prevent an oil deficit that would hurt the global economy. 
Saudi Arabia and Russia said they were happy to pump more but Iran had criticised the idea as it faces export-crippling US sanctions. 
Iran, OPEC's third-largest producer, had demanded OPEC reject calls from US President Donald Trump for an increase in oil supply, arguing that Trump had contributed to a recent rise in prices by imposing sanctions on Iran and Venezuela. 
Trump slapped fresh sanctions on Tehran in May and market watchers expect Iran's output to drop by a third by the end of 2018.
That means the country has little to gain from a deal to raise OPEC output, unlike top oil exporter Saudi Arabia. 
However, Saudi Energy Minister Khalid al-Falih appears to have convinced his Iranian peer Bijan Zanganeh to support the increase just hours before today's OPEC meeting. 
OPEC and its allies have since last year been participating in a pact to cut output by 1.8 million bpd.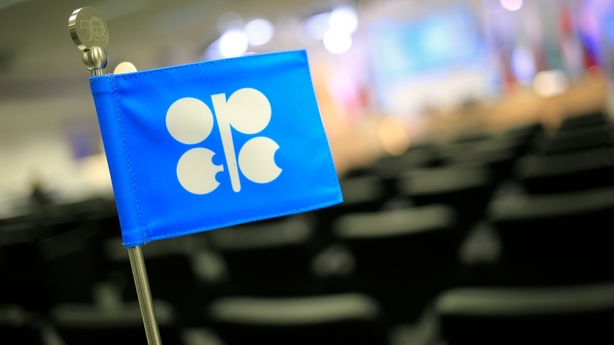 The measure has helped rebalance the market in the past 18 months and lifted oil to around $75 per barrel from as low as $27 in 2016. 
But unexpected outages in Venezuela, Libya and Angola haveeffectively brought supply cuts to around 2.8 million bpd in recent months. 
Brent oil prices were up 1.9% today as the output boost had been largely priced in and was seen as modest.
Falih has warned the world could face a supply deficit of up to 1.8 million bpd in the second half of 2018 and that OPEC's responsibility was to address consumers' worries. 
"We want to prevent the shortage and the squeeze that we saw in 2007-2008," Falih said, referring to a time when oil rallied close to $150 per barrel. 
OPEC's deal to release more supply centres on the idea of returning to 100% compliance with existing, agreed cuts. Current compliance is around 40-50% above target because of production outages in Venezuela, Libya and Angola. 
Zanganeh has said that if OPEC returned to regular compliance, the group would raise output by around 460,000 bpd. Iran has objected to having members with additional capacity such as Saudi Arabia fill Venezuelan output gaps. 
Falih also said the real increase for OPEC and non-OPEC would be smaller than the nominal gain of 1 million bpd. He said OPEC could meet again in September to adjust the deal. 
OPEC sources also said Iran had demanded that US sanctions be mentioned in the group's post-meeting communique. 
The US, which rivals Russia and Saudi Arabia for the position of the world's biggest oil producer, is not participating in the current supply pact.