The UK Treasury is not trying to undermine Brexit but is instead focused on boosting prosperity by promoting continued close ties with the European Union after the country leaves, finance minister Philip Hammond said last night.
Philip Hammond is widely viewed as the most pro-EU of Prime Minister Theresa May's senior ministers.
Earlier this month Foreign Secretary Boris Johnson described the finance ministry as "basically the heart of Remain".
In a major speech to London's financial services industry, Hammond said his priority was preserving existing business and trade ties after Brexit, as well as seeking new global financial services deals with non-EU countries.
"That does not make the Treasury, on my watch, 'the enemy of Brexit'. Rather, it makes it the champion of prosperity for the British people outside the EU, but working and trading closely with it," he said in his annual speech at the Mansion House in the City of London, Europe's biggest financial centre.
The event is one of the major set pieces of the year for both Hammond and Bank of England Governor Mark Carney, who also spoke.
It comes a day after May won a vote in parliament on her Brexit plans, facing down rebels within her ruling Conservative Party who favour closer ties with the EU.
Britain will leave the EU in March next year, but a transitional trade agreement has not been finalised and there are disagreements among May's top team over how much effort to put into maintaining close ties with the EU.
Financial services are one of the thorniest issues facing Brexit negotiators.
Hammond defended a model he set out in March, under which Britain and the EU would allow cross-border trade in financial services on the condition that each side preserves regulatory standards in line with the best international standards. This model would be maintained by close co-operation between regulators.
But financial executives told Reuters last week they no longer believed it was realistic in the face of scepticism from the EU.
Bank of England Governor Mark Carney said that he thought a deal involving close regulatory cooperation "remains both feasible and in the interests of the UK, Europe and the world".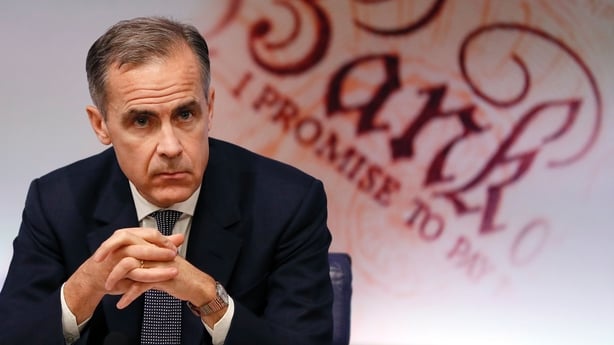 By contrast, the EU's starting point is that Britain is entitled to no more than the basic 'equivalence' access given to non-EU countries after it leaves.
Hammond said that after Brexit, he wanted London to be the world's "undisputed gateway to financial markets" and to strike fresh global financial partnerships, based on new free trade deals and existing dialogue with countries such as China and India.
Responding to Hammond's comments, trade body CityUK welcomed steps he announced to boost skills training but said it also wanted easy access for staff from outside Britain, both before and after Brexit.
Hammond also confirmed taxpayers would need to "contribute a bit more in a fair and balanced way" towards a £20 billion boost to the National Health Service announced earlier this week by May.
A 'Brexit dividend' after Britain ceases paying EU membership dues would fund only part of the cost, and the government had no intention of abandoning plans to lower Britain's public debt, he added.
Last year the government budget watchdog forecast Brexit would be a net drain on Britain's public finances.
Commenting on the Mansion House speeches last night, Garret Grogan - Global Head of Trading at Bank of Ireland Global Markets - said Mark Carney avoided giving any major pointers on monetary policy and instead focused on how the Bank of England is preparing for a new global financial system.
"He did however comment on the Bank's swollen balance sheet, stating that the policy committee could now consider running down its £435 billion of QE purchase earlier than expected, once interest rates reach 1.5%, having previously targeted 2%," Mr Grogan said.
He also noted that sterling gained after yesterday's Bank of England rates meeting as its chief economist Andy Haldane changed his stance and voted for an interest rate increase.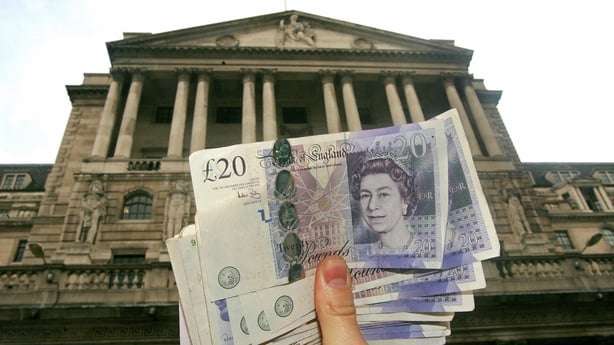 "Mr Haldane is considered one of the influential members on the board and his swing now widens the split on the central bank's rate-setting panel to 6-3, stoking expectations of a late summer rate increase," Garret Grogan stated.
He said that attention now turns to next week's EU summit, which after Theresa May's victory over pro-EU Conservatives this week, could now be more fractious than previously thought.
"With no parliament agreement to tie UK negotiators hands, there is some expectation that they may again take a harder stance in the upcoming talks with several key issues still unresolved.
"Following the news that Airbus may withdraw UK investment in a no-deal Brexit scenario, the FDI sector in particular will be paying close attention to progress in talks next week," he added.