Global oil demand is set to stay strong in the second half of 2018, an OPEC technical panel forecast this week, suggesting the market could absorb extra production from the group. 
The Organisation of the Petroleum Exporting Countries meets on Friday to decide output policy.
The meeting comes amid calls from major consumers such as the US and China to cool down oil prices and support the global economy by producing more crude. 
OPEC's de facto leader, Saudi Arabia, and non-member Russia have proposed gradually relaxing production cuts - in place since the start of 2017 - while OPEC members Iran, Iraq, Venezuela and Algeria have opposed such a move. 
Three OPEC sources told Reuters a technical panel - the organisation's economic commission - met yesterday to review the market outlook and present it to member countries' oil ministers later in the week. 
"If OPEC and its allies continue to produce at May levels then the market could be in deficit for the next six months," one of the sources said. 
Another source said that the market outlook in the second half is strong." 
Some countries including Algeria, Iran and Venezuela said at the panel meeting that they still opposed an output increase, one of the sources said.
Russia and Saudi Arabia have proposed that OPEC and non-OPEC countries increase production by 1.5 million barrels per day, Ecuador's oil minister Carlos Perez said yesterday.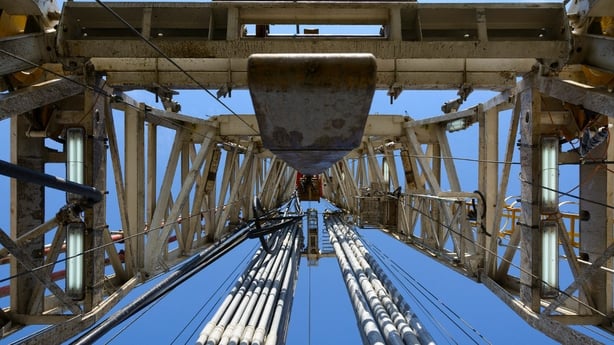 The move would effectively wipe out existing production cuts of 1.8 million bpd, which have helped rebalance the market in the past 18 months and lifted oil prices LCOc1 to nearly $80 per barrel from as low as $27 in 2016. 
"There are other countries that do not want to reduce the cuts ... It's going to be a difficult ... a tough meeting," Perez said upon arriving in Vienna, where the 14-member OPEC is based. 
OPEC's second and third-largest producers, Iraq and Iran, have said they would oppose output increases on the grounds that such moves would breach previous agreements to maintain cuts until the end of the year. 
Both countries would struggle to increase output. Iran faces renewed US sanctions that will impact its oil industry and Iraq has production constraints. 
Two OPEC sources told Reuters that even Saudi Arabia's Gulf allies Kuwait and Oman were against big, immediate increases in output. 
One OPEC source said the Saudi proposal of a 1.5-million-bpd increase was "just a tactic" aimed at persuading fellow members to compromise on a smaller rise of around 0.5-0.7 million bpd. 
Saudi Arabia and its Gulf allies have the capacity to raise output. 
Russia has also said that limiting supply for too long could encourage unacceptably high output growth from the US, which is not part of the production agreement. 
The head of Russia's second-largest oil firm Lukoil, Vagit Alekperov, said today global production cuts should be halved and that Lukoil could restore its oil output levels within two to three months. 
Commerzbank commodities analyst Carsten Fritsch said that given big differences in the positions of OPEC members, the Friday meeting was likely to be tough.
Adding to the tensions, Iran and Venezuela continued to insist that OPEC on Friday debate US sanctions against the two countries, but the organisation's secretariat has rejected their requests, according to letters seen by Reuters.