Angry WPP shareholders rebelled yesterday at an annual meeting dominated by differences over the departure of the advertising firm's former chief executive Martin Sorrell. 
The most famous advertising executive in the world quit the marketing giant he built from scratch in April following an allegation of personal misconduct, prompting concerns among some investors over the handling of his departure. 
This was reflected in voting at the AGM, where nearly 30% of WPP shareholders opposed its executive pay proposal. 
This included share awards to Sorrell which could be worth £20m, although they are expected to be well below that due to WPP's recent underperformance.
Almost 17% of investors also declined to back the re-election of its chairman Roberto Quarta, under whose watch, Sorrell left with the share awards and without a non-compete clause. 
The 73-year-old almost immediately set up a new venture.
The departure of one of Britain's best known businessmen rekindled arguments that have long dogged WPP meetings - that it paid him too much and did not prepare for his succession.
Sorrell earned around £200m in the last five years alone. In 2016, a third of WPP's investors refused to back his £70m pay package. 
Described by one private investor as the "elephant in the room", Sorrell dominated the debate with investors asking why he had left, why the company had not prepared for his departure and why he had been allowed to keep his share awards. 
The nature of the complaint against Sorrell has not been disclosed. He has denied any wrongdoing and the chairman said there was nothing more he could say on the matter. 
"I know that questions remain, but there is simply nothing further we can legally disclose," chairman Quarta told investors.  
Quarta defended the company's response to the allegation, saying it was robust from a governance and legal perspective.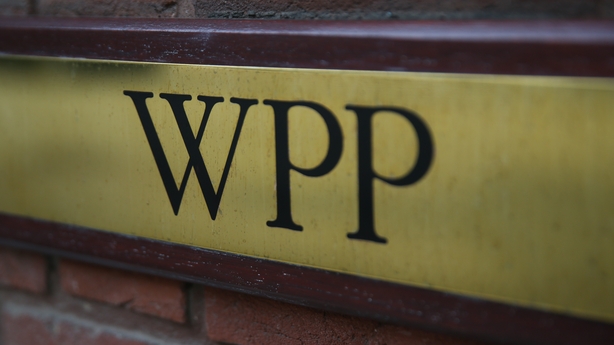 While he accepted criticism over future share awards, he noted that these pre-dated the current board.
He said no one had expected Sorrell to leave so quickly and that his priority after joining in 2015 had been to renegotiate Sorrell's pay before seeking to tie him in to a more typical contract.
"It was a timing issue," he said.
Whoever takes over WPP faces an uphill task after the group and its more than 200,000 staff started losing ground to rivals.
It delivered its worst annual sales performance since the financial crisis in 2017 after being squeezed by tech giants Facebook and Google, consultants Accenture and the big spending groups like Unilever and P&G which are cutting costs.
Quarta said there was no link between the group's faltering performance and the sudden departure of Sorrell, and said the hunt for a new chief executive was well advanced.
A leading candidate to take over the top job is Mark Read, a former board member and digital boss who has been appointed joint chief operating officer.
Alongside fellow operating officer Andrew Scott, he has embarked on a review on the group and is likely to at least dispose of minority tech stakes in a bid to lower debt.
WPP is the world's largest ad group, competing with rivals Omnicom, Publicis and IPG to serve clients such as Ford, Vodafone and P&G through agencies including JWT, Ogilvy and Finsbury.
In a trading update, it said its key measurement of four-month net sales was marginally up, an improvement on the 0.1% fall in net sales in the first quarter.