A growing shortage of airline pilots is putting the industry's recent growth at risk as planes sit idle, higher salaries cut into profits and unions across the globe push for more benefits. 
Carriers such as Emirates and Qantas Airways have poured resources into hiring, but struggled in recent months to use their jets as often as their business plans dictate because of training bottlenecks. 
Pilots at Ryanair are forming unions across Europe seeking better working conditions, and those at Air France are striking over pay. 
In the US, pilots who took pay cuts when carriers went bankrupt a decade ago are receiving big raises under new contracts now that airlines are posting strong profits. 
The surge in employee costs, which rival fuel as the biggest strain on an airline's finances, comes as higher oil prices are already squeezing margins. Airlines say ticket prices have not kept pace with costs. 
"These cost pressures are not about to stop imminently," International Air Transport Association (IATA) chief economist Brian Pearce said at the trade group's annual meeting in Sydney.
The IATA has lowered its airline profit forecast by 12%, citing higher fuel and labour costs. 
"It's the symptom of a wider issue. If we look at developed economies, unemployment in the OECD has fallen to lows and we are starting to get wage pressures, of which pilot shortages are a symptom in our industry," he told airline bosses.
Inflation is beginning to take hold in OECD economies after years of lying dormant, and pilot wages also reflect that, Pearce added. 
The high cost of pilot training and several years of earlier hiring freezes in markets like the US and Australia have deterred potential aviators from entering an industry that Boeing says will need 637,000 more pilots over the next 20 years. 
IATA estimates airline traffic will nearly double during that period, so companies like Canadian training group CAE and L3 Technologies are building new flight simulators to cash in on training demand. 
Planemakers Airbus and Boeing are also expanding into services like training, where margins are potentially higher than building jets. 
Some airlines are also planning to expand in-house training programmes. 
Qantas says it will invest A$20m in a new flying school to ensure a supply of pilots amid high turnover in its regional arm QantasLink.
Emirates opened a $135m fight training academy in November for up to 600 cadets.
Other airlines are having to look outside their home markets, competing with China, where experienced foreign captains are in high demand and airlines offer annual salaries of up to $314,000 - tax free. 
"There is not so much a shortage of pilots as a rising cost of attracting and retaining the pilots you need, particularly the experienced ones," said Andrew Herdman, director general of the Association of Asia Pacific Airlines. "There is a bidding war going on." 
In countries where average wages are relatively low, pilots are being offered much cushier pay packages than other professions because they are internationally mobile and must speak English, the global language of aviation. 
SriLankan Airlines has lost a "steady trickle" of pilots to Gulf carriers, SriLankan CEO Suren Ratwatte, who was an Emirates pilot, told Reuters. 
Thailand's Bangkok Airways is raising pilot salaries and benefits and hiring foreigners for international flying, President Puttipong Prasarttong-Osot said. 
Pilot unions are taking advantage of shortages to ask for better conditions for their members. 
Dan Adamus, president of the Air Line Pilots Association (ALPA) Canada, said Canadian pilots are generally getting pay raises, although salaries at US mainline carriers are higher than at Air Canada. 
"It's certainly harder for airlines to recruit qualified pilots," he said, which has led carriers to raise pay. "The pilots are going to go where there is better pay." 
He estimates that about 1,000 Canadian pilots are flying for carriers overseas such as Emirates. 
Airlines considered top employers in their home country, such as Qantas and IAG-owned British Airways, are not yet facing shortages of qualified applicants.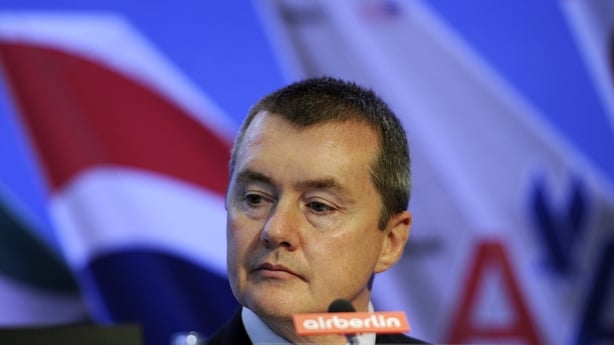 IAG chief executive Willie Walsh, a former pilot at Aer Lingus, said that there were signs of "pinch points" within the broader industry but that he did not believe there was a shortage. 
"The day you see me back flying is the day you know there's a pilot shortage," he said.