India's central bank raised interest rates for the first time in over four years today, highlighting concerns over rising inflation.
The Reserve Bank of India (RBI) said the benchmark repo rate - the level at which it lends to commercial banks - would be increased by 25 basis points to 6.25%.
The rate was last hiked in January 2014 when it hit 8% before a series of cuts.
Retail inflation in India recently touched 4.58%, above the target set by the RBI's monetary policy committee (MPC).
It is being stoked by rising oil prices and increased consumer spending as India's economy turns a corner following a number of disruptive measures.
A predicted normal monsoon is also expected to sustain the Indian economy's growth - for which agriculture is a cornerstone - over coming months.
"Against the above backdrop, the MPC decided to increase the policy repo rate by 25 basis points and keep the stance neutral," said a bank statement.
"The MPC reiterates its commitment to achieving the medium-term target for headline inflation of 4% on a durable basis," it added following its meeting in the financial capital Mumbai.
Analysts had been divided over whether the RBI would hike rates now or wait until its next meeting in August when the monsoon would be almost two months old.
India's economy has shown signs of revival in recent months due to a boost in manufacturing and consumer demand after a downturn blamed on a shock cash ban in late 2016.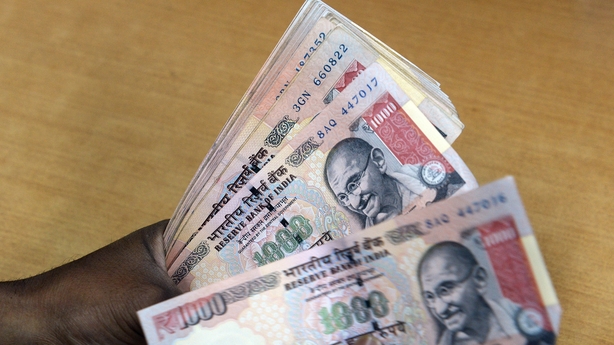 Demonetisation withdrew most of India's high-value banknotes from circulation, putting a brake on the economy.
The launch of a new nationwide goods and services tax last year also hit growth.
But last week India said its GDP for the first quarter expanded by 7.7% - the highest in two years.
India imports nearly 80% of its oil, making it highly vulnerable to the increasing cost of crude. Prices at India's petrol pumps recently hit record highs.
The RBI last cut its main interest rate in August, snipping off 25 basis points to bring it down to 6%.