The head of Qatar Airways has apologised for saying that a woman could not do his job.
Qatar Airways chief executive Akbar Al Baker said his remarks at the closing of a global airlines gathering yesterday had been intended as a joke and taken out of context.
He defended his airline's record of gender diversity, saying 44% of its staff were female including some in senior positions.
"Quite frankly I think the press took it out of context. They blew it out of proportion. It was just a joke. I didn't mean it in the way it was meant to be ... I apologise for it," Al Baker told a CAPA-Centre for Aviation conference in Sydney.
Al Baker's earlier comments had come at a news conference after a meeting of airlines group International Air Transport Association, moments after he was elected as its chairman.
The issue of gender imbalance in aviation was a hot topic at the annual meeting of IATA, only six of whose 280 member airlines have female chief executives.
Asked at the news conference about female employment among Middle East airlines, and why his job as chief executive could not be done by a woman, al Baker said, "Of course it has to be led by a man because it is a very challenging position".
He later said Qatar Airways was the first carrier in the region to have female pilots.

Al Baker is one of the airline industry's most outspoken and controversial figures, known for blistering and often humorous criticism of rival airlines and planemakers but who has also drawn criticism for being insensitive or disrespectful.
In 2017 he apologised after calling US flight attendants "grandmothers" during a trade row with US airlines, prompting an airline union to accuse him of sexism and age discrimination.
In 2014, Qatar Airways defended policies on pregnancy and marriage for cabin crew after coming under fire over working conditions in the conservative Gulf emirate.

Asked at today's CAPA conference whether he truly believed that only a man could do his job, Al Baker said, "No, I don't believe that. As a matter of fact (at) Air Italy the majority shareholder has shortlisted women to be CEO and as minority shareholder we are actively encouraging that."
Sharing a podium, the head of Aer Lingus and British Airways owner IAG, Willie Walsh, said the industry had a long way to go in promoting women, starting with IATA, a quasi-international organisation with two women on its 31-person board.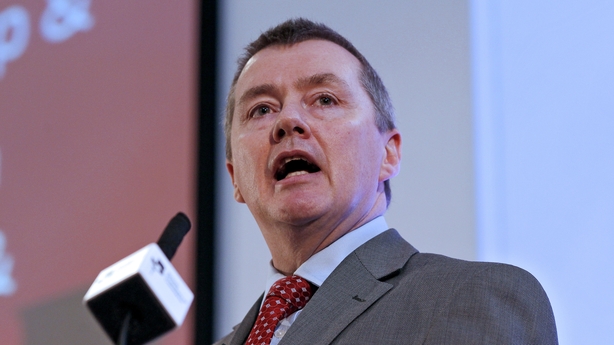 "This whole debate should encourage more," Walsh said.

"If you look at the board it is predominantly middle-aged white men from Europe. We have more diversity on the board now than we have had for a long time, and we have to strive to improve that situation."
The gender row comes amid a deeper debate about whether airlines based on different national social models, recruitment policies and wage structures can compete on equal terms.
US and some European airlines have accused Gulf carriers of unfair competition based on subsidies and social policies, but Walsh - whose group counts Qatar Airways as a shareholder -said he believed Gulf airlines competed on an equal footing.