An Exchequer deficit of €24 million was recorded up until the end of May.
This compares to a surplus of €383 million in the same period last year.
The Department of Finance says the €407 million year-on-year decrease in the Exchequer balance was primarily due to an increase in expenditure, which was somewhat offset by increased tax revenue.
Tax revenues of €20.5 billion were collected up until the end of May. That's an annual increase of 5%, and was in line with expectations.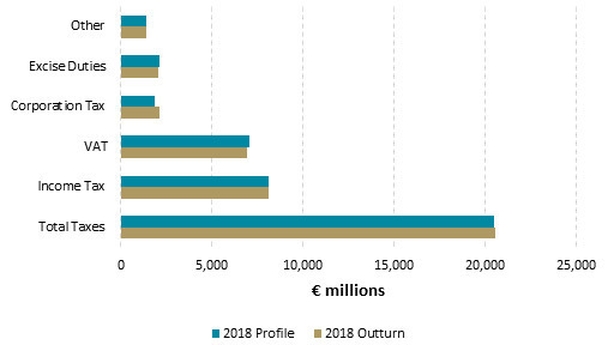 Combined receipts from non-tax revenue and capital receipts of €3.3 billion were up 8.4% year-on-year.
Non-voted expenditure of €4.5 billion was up year-on-year by 7.6%.
According to the Department, this annual increase was driven by a higher EU budget contribution due to both Ireland's increased share of EU budget obligations and timing associated with the call-up of funds by the Commission, and an expected increase in debt servicing costs.