Online grocer and technology company Ocado has entered the UK's index of biggest companies in a quarterly reshuffle of the FTSE 100 which clearly showed the zeitgeist in a disrupted retail industry. 
Ocado was promoted from the mid-cap FTSE 250 to the FTSE 100 in a quarterly reshuffle by index provider FTSE Russell that also saw bookmaker GVC promoted. 
Ocado's shares rocketed 44% on the day the firm struck a major deal with US supermarket Kroger. The stock is up 124% year-to-date thanks to a string ofdistribution deals cheered by the market. 
A new environment for retail, with consumers shopping online for everything from clothes and groceries to baby accessories, was the clear driver behind this quarter's reshuffle.
The reshuffle was based on the companies' market capitalisation at the close of trading on Tuesday. 
Ocado's market cap has ballooned to £6.1 billion, overtaking that of several FTSE 100 companies and triggering the promotion. 
Getting into the FTSE 100 can often fuel further demand for a company's shares, since funds that track the FTSE or invest in the index can then add that stock to their portfolio, while the inverse is true if a company falls out of the FTSE 100. 
High street retailer Marks & Spencer, whose shares are down 5.5% this year with a market cap of £4.86 billion, escaped demotion from the index by a whisker.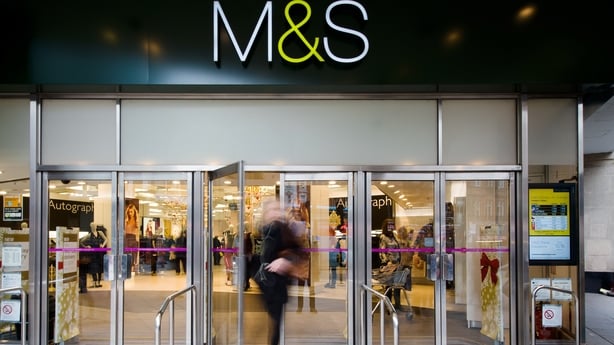 Ocado had overtaken it in terms of market capitalisation, but M&S was saved from the brink by security company G4S and South African private healthcare provider Mediclinic, whose smaller size meant they were relegated instead. 
Gambling company GVC also got the call-up to the FTSE 100. Last week its shares hit a new record high after it upped its forecast for cost synergies from its £4 billion acquisition of Ladbrokes Coral.
Mothercare and fashion chain Moss Bros were both relegated from the FTSE All-Share to the FTSE Fledgling index after their market value shrank. 
Both have issued profit warnings this year, bruised by UK shoppers' desertion of high street stores, and Mothercare is in the throes of a restructuring effort. 
Mothercare and Moss Bros shares are down 48% and 46% respectively since January. 
In another sign of the times, oil exploration and production companies were among those promoted to bigger indices thanks to a surge in crude prices helping drive their market value up. 
Energean Oil & Gas and Premier Oil rose into the mid-cap index, along with investment services firm Integrafin. 
The index changes will be effective after the market close on June 15, that is, from start of trading the following Monday June 18.