Lloyds Banking Group faced a barrage of allegations of poor customer service and withholding misconduct compensation today, laying bare the task of rebuilding customer trust after years of reputational damage.
Shareholders of the UK's biggest commercial and retail lender were quick to go on the attack at the bank's annual general meeting.
They vented their anger over issues from fraud to the mistreatment of small businesses and the rates it charges "vulnerable" mortgage borrowers.
"You're a liar and a cheat," one shareholder shouted at Lloyds' Chairman Norman Blackwell at the start of the meeting, setting the tone for a series of predominantly hostile confrontations between management and investors.
A little more than a year since its return to private ownership after the UK government finished selling the stake it assumed following its 2008 bailout, Lloyds has completed a restructuring of its business but is still struggling to restore its reputation.
The hardest-hitting questions posed by investors concerned the fallout from one of Britain's worst banking frauds at the Reading branch of Lloyds' HBOS unit, an independent review into which has slipped into 2019.
Six people, including two former HBOS bankers, were jailed last year for the fraud and the bank is still being investigated by Britain's National Crime Agency.
Shareholders grilling Lloyds about the case included British entertainer and television presenter Noel Edmonds, who said the bank had reneged on promises to pay consequential losses to affected customers over and above any compensation due.
Edmonds has been a vocal critic of Lloyds ever since the collapse of his company, Unique Group, which he alleged was "groomed, pillaged and destroyed" by the bank, leading to scores of job losses.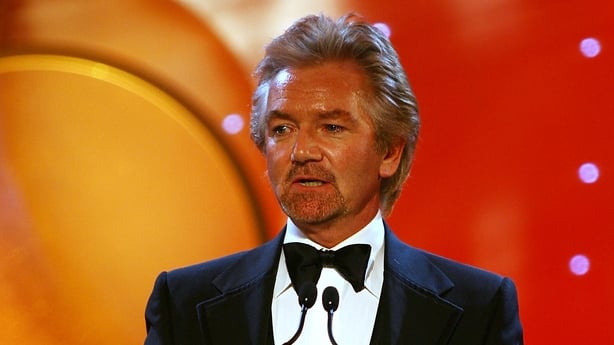 "Your brand values are trashed, the black horse has become a symbol of the dark forces in banking," Edmonds said. "You boasted about a landmark year, some might say it's been more like a skidmark year."
Lloyds has apologised to the victims of the HBOS Reading fraud and set aside £100m for compensation.
Further complaints came from customers who said they were paying more than they should for mortgages on so-called standard variable rates, to which homebuyers are often switched from cheaper initial rates.
The UK's financial watchdog this month said that about 30,000 borrowers in Britain who took out home loans before the 2008 crisis were now mortgage "prisoners", blocked from switching to better rates by the terms of their deals.
Blackwell invited aggrieved customers to begin legal proceedings against Lloyds if they felt that their complaints had not been handled to their satisfaction.
However, not all attendees were there to berate the board.
One shareholder said that chief executive Antonio Horta-Osorio deserved "a dukedom" for his efforts in rehabilitating Lloyds after the almost fatal government-backed acquisition of troubled lender HBOS at the peak of the financial crisis.