Former US President Barack Obama and his wife Michelle have struck a deal to produce films and series for Netflix, the streaming service has said.
The deal will give the former first couple a powerful and unprecedented platform to shape their post-White House legacy.
Under the name Higher Ground Productions, the Obamas have the option to produce scripted and unscripted series, documentaries and feature films, Netflix said in a statement.
We need your consent to load this rte-player contentWe use rte-player to manage extra content that can set cookies on your device and collect data about your activity. Please review their details and accept them to load the content.Manage Preferences
The Obamas will have hands-on involvement in producing content and will appear personally in some of the shows while curating others, said a person familiar with the deal.
Terms of the multi-year deal were not disclosed and the first of the programming is not expected to reach viewers until about May 2019, the person said.
The agreement between the Obamas and Netflix, which boasts some 125 million subscribers worldwide, is a first for any occupant of the White House.
The closest comparison is former US Vice President Al Gore, whose global warming documentary "An Inconvenient Truth" won an Oscar in 2007.
Mr Gore also launched a youth-oriented cable TV network, Current TV, in 2005 but it was sold to Middle-East based Al Jazeera in 2013, which later shut it down.
The Obamas gave no details of the topics they planned to cover but the content is not expected to be directly political.
Mr Obama in a statement recalled the "fascinating people" from all walks of life that he had met during his eight years in office, ending in January 2017.
"We hope to cultivate and curate the talented, inspiring, creative voices who are able to promote greater empathy and understanding between peoples, and help them share their stories with the entire world," he added.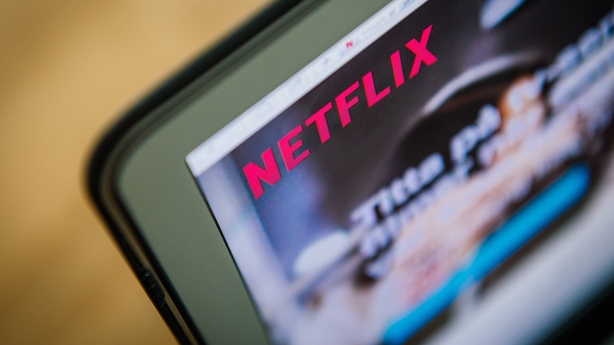 Netflix chief content officer Ted Sarandos said the Obamas are "uniquely positioned to discover and highlight stories of people who make a difference in their communities and strive to change the world for the better".
The deal with the Obamas also marks one of the biggest coups for Netflix in drawing top-level talent away from traditional Hollywood studios and television networks.
In the past year, Netflix has cut deals with Shonda Rhimes, the woman behind hits like "Scandal" and "Grey's Anatomy," and Emmy-winning Ryan Murphy, who created "Glee" and directed the TV series "American Crime Story."
Netflix, which has budgeted $8 billion for programming in 2018, is also producing Martin Scorsese's next film starring Robert De Niro and Al Pacino.
Barack Obama was the first guest on David Letterman's return to television in an extended talk show format with Netflix that debuted in January.