Lloyds Banking Group has sold its Irish residential mortgage portfolio to Barclays for around £4 billion in cash, as part of a plan to focus on its core British market.
The deal was the last action Lloyds needed to take to complete its exit from the Irish market, following its closure of its retail banking operation there in 2010.
Lloyds said it is left only with around £4 billion worth of additional Irish mortgages that it will allow to expire over time.
The UK bank will now be able to focus on tackling an increasing threat to its dominant position in the British markets from new entrants eager to cut prices to win business.
Of the assets sold today, £300m worth are impaired - meaning borrowers are struggling to pay them. They generated a pretax loss of around £40m last year, Lloyds said in a statement.
The portfolio being sold off consists of both home-owner and buy-to-let mortgages and the transaction is expected to complete in the second half of this year. While it is substantially performing, it is a low-yielding ECB tracker portfolio.
Following the deal, Lloyds said it would have only a minimal exposure to Ireland.
This is the second Irish portfolio sale announcement this week following AIB's €1.1 billion non-performing loan sale.
Permanent TSB also provided an update on progress in its Project Glas portfolio sale, which now comprises €2.2 billion of mortgages.
Ulster Bank has also confirmed that a sales process is now underway for mortgages with a value of €1.6 billion.
"While the Lloyds' portfolio differs in that is a performing portfolio, the sale is a further demonstration of the ongoing strong appetite for Irish portfolios amongst buyers," commented Davy stockbrokers in a note.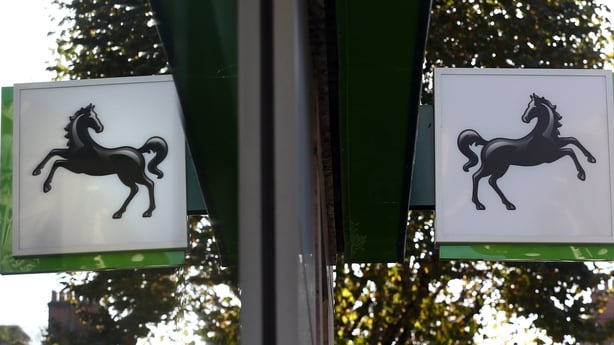 A year to the day after its return to private ownership following the UK government's last sale of its stake in Lloyds, Britain's biggest lender faces a battle to maintain its grip on the mortgage market.
Lloyds shares have fallen 7.6%t in its first year free from government ownership after a bailout.
That makes them the worst-performing stock among Britain's four biggest banks with rivals RBS and HSBC climbing an average of 10% in the same time.
Investors fear that Lloyds as the biggest mortgage lender, with a market share of 20%, has most to fear from a low interest rate environment that makes finding profitable lending opportunities for banks difficult.
The threat to Lloyds' position comes not just from so-called challenger mid-sized banks like Virgin Money, CYBG and Metro Bank, but also from HSBC which has to grow its market share to meet profit goals in its newly separated UK banking unit.
The rules designed after the financial crisis to partition British banks' core domestic deposit and savings franchises from their riskier and more internationally-focused investment banking units, have effectively created 'new' competitors in the market in the form of British-only lenders such as HSBC UK.