Permanent TSB has decided to withdraw about €0.9 billion worth of split mortgages from its proposed sale of non-performing loans.
The 4,300 mortgages which will be withdrawn from the Project Glas sale are home loans where borrowers are meeting the terms of the split deal agreed with the bank. 
The planned sale by the 75% state-owned bank sparked political opposition earlier this year over the likelihood that the home loans would be sold to non-banking entities and forced the Government to promise legislative changes. 
"The board continues its engagement in respect of the regulatory classification of these mortgages and will also consider alternative options for these loans, including options which will result in the bank continuing to maintain the relationship with the account holders," the lender said.
The value of the loans remaining in Project Glas is about €2.2 billion and the bank said it expects the sale to be concluded this year.
It said it expected to provide an update to the market with its interim results in the third quarter and that investor interest in the portfolio was strong.
In a trading statement issued ahead of its AGM today, Permanent TSB said its business and financial performance continues to trend positively in line with expectations during the first quarter of this year.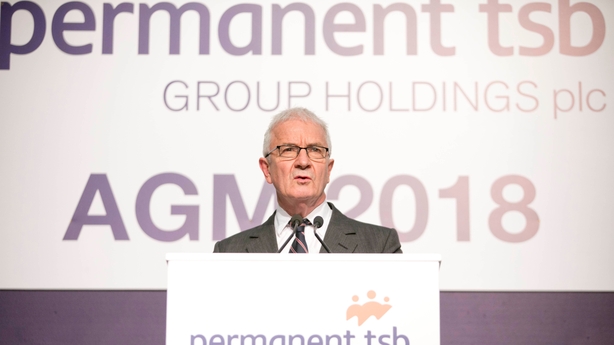 The bank said its new mortgage lending grew by 63% year on year, while the overall market grew by 22%. 
As a result, its market share of mortgage drawdowns increased to 14%. It had targeted 13-17% by the end of 2018 when it re-listed on the stock exchange three years ago.
Permanent TSB also said its level of non-performing loans (NPLs) reduced by 2% during the three months to the end of March.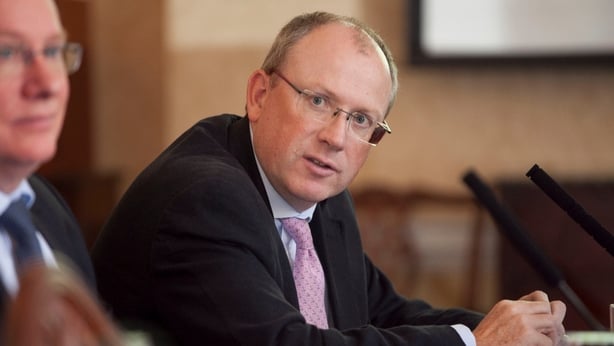 Jeremy Masding, CEO of Permanent TSB, said that since the launch of Project Glas there have been some developments including engagement with the regulatory authorities on the treatment of split mortgages and the emergence of solutions which could enable the bank to maintain the day-to-day relationship with the account holders. 
Mr Masding said the particular make up of loans included in portfolio sales like Glas always evolves as the process moves forward. 
"As a result of the removal of split mortgages and other decisions we have taken, the number of properties linked to loans remaining in Project Glas has reduced from an initial 18,000 properties to approximately 11,200 properties," he said. 
"The decision to reduce Project Glas is sensible as it enables the sale process to progress at a time of ongoing strong investor appetite for Irish non-performing assets," analysts at Davy Stockbrokers wrote in a note. 
"Alternative options are under consideration for the remainder of the original portfolio, which, in our opinion, may result in a more benign outcome than an outright sale," Davy added.