Thomson Reuters said today it would transfer its $300 billion-a-day foreign exchange derivatives trading business to Dublin from London ahead of Britain's departure from the European Union next year. 
Major electronic bond and forex trading platforms have announced plans over the past year to shift their trading businesses out of London ahead of Brexit in March 2019.
Most of Thomson Reuters' rivals have opted for Amsterdam. 
Foreign exchange derivatives are contracts to buy or sell foreign currencies at a future date.
Thomson Reuters has applied to the Central Bank to move its foreign exchange Multilateral Trading Facility (MTF) to Dublin so that it can continue to sell into the EU's single market, the company said. 
It intends to transfer all "existing client relationships of the Thomson Reuters MTF and Dealing, as well as Fixed Income Callouts and Auctions, from RTSL to our new Irish legal entity ahead of the Brexit date." 
Neill Penney, the company's co-head of trading, said there were no plans to move staff from London but that some new personnel would be hired in Dublin. 
He said Thomson Reuters had opted for Dublin over Amsterdam because it was the most cost-effective, would "minimise disruption for clients" and because Dublin's growing role as a centre for financial technology and research would "open a number of doors" should the company want to expand.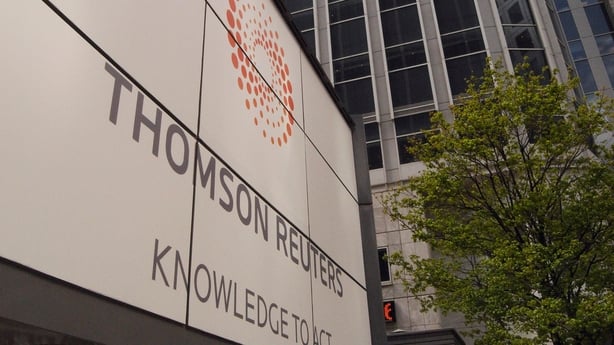 "It doesn't matter for our customers which European city we are in. From a technology front, the technology is remaining where it is, which is in London and New York," he said. 
All spot forex trading, where its volumes top $100 billion a day, would remain in London, as would its post-trade services. 
Thomson Reuters runs one of the world's largest trading platforms in the $5 trillion-a-day global foreign exchange market. 
Even if only the legal entity, the departure of any part of a currencies trading business will be a blow to London. 
Foreign exchange trading remains the crown jewel of the city's financial services industry with volumes traded in the city far surpassing its nearest rival. 
Big banks and trading platforms compete on speed when trading forex and invest heavily in cutting edge technology in London. 
While trading platforms - or even some of the dealers themselves - head elsewhere after Brexit most of the hardware is likely to remain in London because of the high-speed sub-Atlantic cables linking it to New York. 
Bloomberg, MarketAxess and Nex Group have chosen Amsterdam as their EU hub for their trading units, media have reported. 
Bonds platform Tradeweb, in which Thomson Reuters has a stake, also announced plans to move to Amsterdam, a city that hosts many of the fast-moving algorithmic trading businesses active in FX and fixed income markets. 
Thomson Reuters, controlled by Canada's Thomson family, is the parent of Reuters News. 
Its forex business is part of the trading operations being bought by private equity giant Blackstone.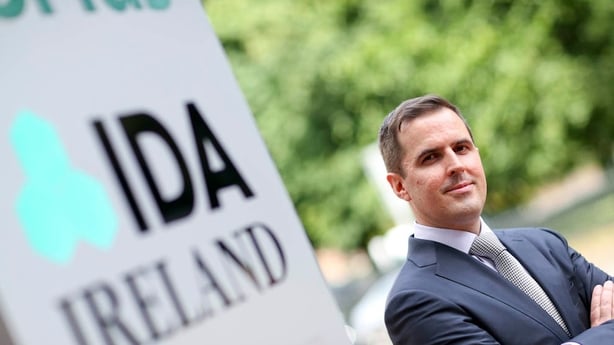 Martin Shanahan, CEO IDA Ireland said, said that Thomson Reuters' choice of Ireland is very significant in terms of the country's ability to attract top international brands that have influence and reach.
"This provides IDA Ireland with another powerful calling card for new types of business  within International Financial Services and points to Ireland's attractiveness to international financial services business," the IDA CEO said.
"Ireland has the right mix of regulation, skills, experience and office space to make us a very logical place for financial services to locate. Our track record, pro-business environment, highly skilled talented workforce and an unwavering commitment to the European single market continues to appeal to investors," he added.
Meanwhile, legal giant DLA Piper also said today it plans to open an office in Dublin to capitalise on an expected increase in the number of financial services institutions in the city after Brexit.
UK law firms are looking to cater to an expected movement of their clients to Ireland and to develop a base in an English speaking country that will remain in the European Union after the UK's exit.
Other law firms to open bases in Dublin since the Brexit vote include Pinsent Masons, Simmons & Simmons and Lewis Silkin and US firm Covington & Burling.