HSBC Holdings' new chief executive sought to cheer investors with a share buyback of up to $2 billion, even as the bank reported an unexpected 4% drop in first-quarter pre-tax profit due to a surge in investments.
Europe's biggest bank by assets, however, said that this would likely be the only share buyback this year, as CEO John Flint looks to deploy more capital into its businesses to tap growth opportunities.
In 2017, HSBC returned a total of $3 billion to shareholders through share buybacks and paid more in dividends than any other major European or American bank, while maintaining its capital buffers as revenue grew.
That came on the back of its restructuring strategy unveiled in 2015.
That included boosting its presence in Asia, to turn around the bank's performance which suffered from regulatory costs and the consequences of a pre-2008 era of excessive empire-building.
"Our strong capital, liquidity and robust balance sheet continue to support strong revenue growth from retail and corporate customers across our network," Flint, who took over as CEO in February, said.
"This has enabled us to announce a further share buyback," he said. "We are investing to grow revenue further."
The bank's pre-tax profit of $4.76 billion for the three months ended March 31 compared to $4.96 billion the same time last year.
The profit in the latest quarter was below the $5.76 billion average of analysts' estimates compiled by the bank.
The bank's profit shrank mainly as a nearly 13% rise in operating expenses outpaced revenue growth of 5.5%.
HSBC said the rise in costs was due to investment in its retail banking businesses in its core markets of Britain and China.
"We also made strategic hires in our securities joint venture in mainland China, and invested to enhance our digital capabilities in all our global businesses," Flint said in a statement.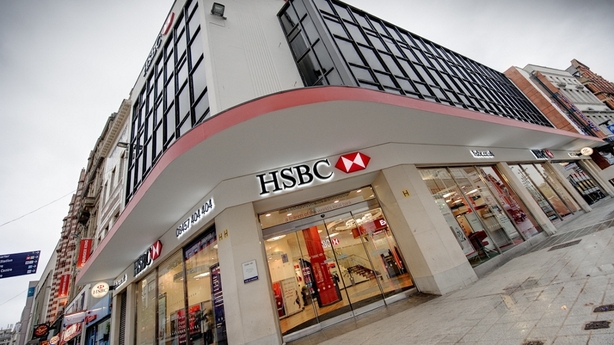 Flint plans to double down on HSBC's 'pivot' to Asia and China in particular, despite some setbacks in the plan launched in June 2015.
The main pillar of that strategy is centred around the fast growing Pearl River Delta region in southern China that borders Hong Kong. HSBC seeks to make it its gateway to the world's second-largest economy.
The bank made over 75% of its profits in Asia in 2017.
The biggest question for HSBC investors looking forward is what strategy Flint will adopt to boost growth after years of restructuring and shrinking.
One of the biggest decisions he will have to make is over HSBC's perennially underperforming US business, which has been barely profitable in recent years as it suffers from being sub-scale relative to domestic rivals.
Flint said today the bank would not look to acquire a domestic business in the US to increase its scale there, contrary to what had been mooted in media reports earlier this year.
"There is no straightforward inorganic solution, there's no quick fix," he said.
HSBC's common equity tier 1 ratio - a measure of financial strength - was 14.5% at the end of March, flat compared to end-December and higher than 14.3% in the first quarter of 2017.