The European Central Bank and the Bank of England will set up a joint technical working group to study risk management around the day Britain leaves the European Union, the European Commission said today.
The work would be separate from negotiations on Brexit, focusing on the impact on financial services of the fact that Britain will cease to be an EU member at midnight at the end of Friday, March 29, 2019.
Should Britain and the EU conclude a treaty on the withdrawal, current terms would mean that EU law would continue to apply in Britain until the end of 2020.
The new group will be chaired by ECB President Mario Draghi and Bank of England Governor Mark Carney, the Commission said.
They will report regularly to the Commission and Britain's Treasury, which both asked for the group to be established.
"Other relevant authorities will be invited on an issue-specific basis," the statement added.
"The primary responsibility to prepare for Brexit remains with market participants," it added.
The two central banks will also create a task force to keep markets orderly in the event of a "cliff edge" Brexit next March.
The ECB and Bank of England are the main banking supervisors in Britain and the euro zone.
The European Commission and Britain's finance ministry said they had asked the two central banks to convene a working group on "risk management in the period around 30 March 2019 in the area of financial services".
"The European Commission and (Britain's) HM Treasury will attend as observers and other relevant authorities will be invited on an issue-specific basis," they added.
"The primary responsibility to prepare for Brexit remains with market participants."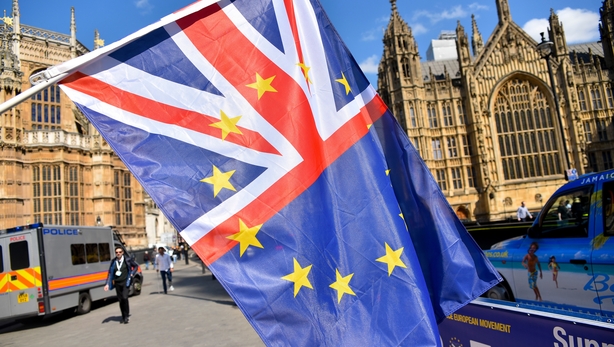 Britain and the EU have agreed on a "standstill" transition deal from Brexit Day to the end of 2020 but it won't be ratified until October or later.
It could be derailed by failure to agree on other issues like border relations between Britain and Ireland, leaving banks facing a "hard" Brexit next March.
"It's vital that regulators come together to address cliff edge risks," said Simon Lewis, chief executive of pan-European banking lobby AFME.
Britain's Financial Conduct Authority wants to start working with its EU counterparts immediately on making sure that trillions of pounds in cross-border derivatives can still be cleared and enforced after March.
But EU regulators say banks should push ahead with licensing new EU hubs in case no transition deal is ratified.
Miles Celic, chief executive of TheCityUK, which promotes Britain as a financial centre, said not all challenges thrown up by Brexit can be solved by the financial sector, Britain or the EU in isolation.
"This move should further reassure customers and clients that the authorities on both sides are committed to providing greater legal certainty and ensuring a smooth and orderly Brexit," Celic said.
The Association of British Insurers welcomed the "pragmatic step" by the central banks to provide legal certainty on key areas facing customers and insurers.
The news comes after the EU's financial services chief Valdis Dombrovskis met with British finance minister Philip Hammond and Bank of England governor Mark Carney this week.
Dombrovskis also told London's City financial district it was unlikely to get generous EU financial market access after 2020.