Russia's Rusal will overhaul its board and management in the hope the US will remove the aluminium firm from a sanctions list so it can restart shipments to its customers around the world, two sources told Reuters.
The sources said that Rusal would soon appoint a fully independent board that in turn would install a new management team.
"Rusal is in touch with US authorities and hopes the measure will be enough for them to be removed from the sanctions list," one of the sources said. Rusal declined to comment.
Rusal is the parent company of Aughinish Alumina in Co Limerick. The Askeaton company refines imported bauxite into alumina which is a major ingredient in the manufacturing of aluminium.
The US this month imposed sanctions against billionaire Oleg Deripaska and the eight companies in which he is a large shareholder, including Rusal, in response to what the US called "malign activities" by Russia.
By adding Deripaska's businesses to its "Specially Designated Nationals" blacklist - the first time Washington had done so with a publicly listed Russian firm - the US effectively choked off their access to the international financial system.
Rusal, the largest part of Deripaska's empire and the world's second-biggest aluminium producer, has seen customers stop buying its aluminium and creditors scramble to offload debt.
Hong Kong-listed Rusal lost almost 60% of its share value after the introduction of sanctions, while aluminium and alumina prices soared, hitting businesses around the world, including in the US.
Earlier this week, the US moved to ease some of the measures against Rusal, saying it did not want to hit companies around the globe and that it could remove Rusal from the list if Deripaska ceded control.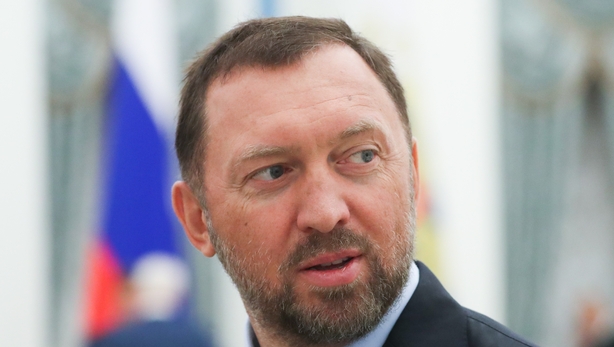 The two sources added that Rusal hoped Deripaska could keep his stake in the firm at the current 48% under any arrangement with US authorities.
"48% is not a controlling stake of 50%, which under the US rules triggers the sanctions," one of the sources said.
The source added that Rusal was still not shipping to customers around the world as it awaited guidance from US authorities.
"Rusal needs clarity from OFAC before it can resume those shipments," the source said, referring to the Office of Foreign Assets Control of the US Treasury.
This enforces economic and trade sanctions based on US foreign policy and national security goals.