Borrowers looking to access personal credit reports stored in the new national credit register cannot access them with the Government's Public Services Card. 
RTÉ News has learned the Central Bank does not accept the card as a valid proof of identification or PPS number when people are applying to the Central Credit Register for their credit record. 
The card, which was originally created for people to access named public services with one fully State authenticated identity document, was designed to help citizens access a range of public services easily so the same information does not have to be given to multiple organisations.
However, it has emerged the Government's Public Services Card is redundant when borrowers apply for personal credit reports from the Central Bank's Credit Register. 
The new Central Credit Register, which opened to the public over a month ago, is a centralised system collecting and storing information about loans.
The information is stored to generate individual credit reports on borrowers. Lenders can use credit reports to decide if borrowers can get a loan.
The Central Bank did not comment directly but its website states it "cannot accept a Public Services Card as proof of PPSN or identity".
PPSN numbers are used as "unique identifiers" for individual records by the Central Bank in the credit register. 
Borrowers are entitled to their individual credit reports once every 12 months when they submit proper identification documents.
The Central Bank explains on its website it is not listed in legislation as a body that can accept a public services card as a form of identification.
It is also prohibited from accepting public services cards as proof of identity.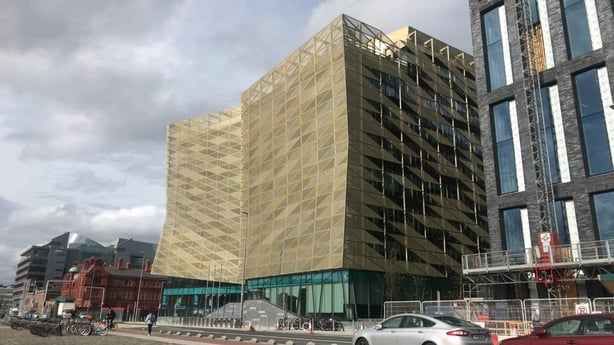 The Social Welfare Act 2005, and amendments to it, lists almost 50 bodies including the Revenue Commissioners, Health Services Executive, Central Applications Office and the Department of Social Protection that can accept the public services card.
The Central Bank accepts copies of passports, driving licences and other official documents, including copies of payslips, medical cards and drug payments cards stating PPS Numbers as valid identification. 
These documents need to be furnished to the Central Bank before personal information from the register is released.
A spokesperson for the Department of Employment and Social Protection - the Government department behind the Public Services Card - confirmed it and its Minister Regina Doherty have not considered amending legislation to allow the Central Bank accept the cards.
In a statement it said: "At this time there are no immediate plans to expand the range of specific bodies. Designation as a specified body requires primary legislation and as such can only be done by an Act of the Oireachtas and consequently would have to undergo Oireachtas scrutiny prior to enactment".
However, a leading member of the Dáil's Committee on Employment Affairs and Social Protection is calling for change. 
Fianna Fáil's Willie O'Dea said the Central Bank should be allowed accept the Public Services Card when it is accepted by other Government departments.
"It doesn't make any sense to have a situation whereby in order to get paid social welfare from the Department, the Public Services Card is the relevant document," Mr O'Dea said. 
"In order to get access to your tax affairs, or your citizenship, or to get your driving licence, the Public Services Card is perfectly alright, the proper entity you have to use, while at the same time you can't use it to get access to your credit record - that to me seems illogical," added Mr O'Dea. 
Mr O'Dea plans to put down an amendment to legislation to have the Central Bank named as a body that can accept the Public Services Card.
We need your consent to load this SoundCloud contentWe use SoundCloud to manage extra content that can set cookies on your device and collect data about your activity. Please review their details and accept them to load the content.Manage Preferences