Tullow Oil's founder and chairman, Aidan Heavey, is set to leave the company he led for three decades.
He will be replaced as chair by Dorothy Thompson, former chief of Drax Group, which prides itself in offering lower-carbon energy supply.
Aidan Heavey, 64, was replaced by Paul McDade as Tullow chief executive a year ago, becoming chairman of the oil and gas exploring group for a maximum of two years.
Tullow specialises in oil and gas exploration in Africa and South America. It started off in Senegal, went on to develop Ghana's first oil production, and is in the process of doing the same in Kenya.
Mr Heavey has said Tullow started because he heard from a friend about small oil fields in Africa that had been left behind by the majors.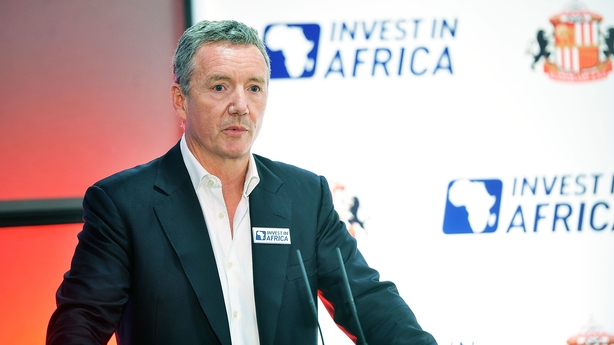 "I contacted another friend of mine in the World Bank who told me about a project in Senegal ... so I set up Tullow Oil to rework those old fields. I knew nothing about the oil and gas industry at the time," Heavey said.
A former FTSE 100 company, Tullow was caught up in the downturn of 2014 which saw oil prices plummet and oil companies' debt mushroom, forcing many to slash exploration and operational costs, headcounts and dividends.
In 2017, Tullow swung back to profit after three years in the red.
Thompson, 57, led Drax for 12, years having had experience in the power and development aid sectors.
Drax says its power generation unit sources 65% of its power from renewables, providing 15% of the UK's renewable electricity.
"I am very pleased to be joining Tullow as the company emerges from the recent downturn in a strong position following the significant progress it has made over the past two years," she said.
Thompson is expected to succeed Heavey after a board meeting due on July 20.
Analysts said Thompson's appointment was positive as she brought energy experience from outside the oil and gas sector.