The first Primark discount clothes stores in the US are producing encouraging results, but owner Associated British Foods needs to learn more about the market before considering a major roll-out, it said today. 
Primark opened its first US store in downtown Boston in 2015 and currently trades from eight stores. 
A ninth will open in Brooklyn this year and a tenth in Florida in 2019. 
Analysts see Primark's expansion as the critical driver of AB Foods' prospects and consider the US a potential game changer for the group. 
"We're quietly encouraged by what we're seeing so far,' chief executive George Weston told Reuters. "We continue to learn ... but it's still very early days." 
Weston said the Florida store in Sawgrass Mills would provide the opportunity to trade in a different type of retail environment, in both mall format and geographic location, from its existing stores. 
"It's a great opportunity to test that market in a mall which is actually the busiest tourist attraction in the whole state after Disney World," he said, noting 45 million people visit every year. 
Primark, which trades from 352 stores in 12 countries, accounts for about half of AB Foods' revenue and profit. It trades as Penneys here. 
Shares in the group, which also makes Silver Spoon sugar, Twinings tea and Ryvita crispbread, rose as much as 4.5% after it met guidance with a 1% fall in first-half profit and maintained its outlook for the full 2017-18 year. 
The company forecast a second-half acceleration in profit growth at Primark, due to better margins and continued profit growth from its grocery, ingredients and agriculture businesses.
This will offset an expected decline in profit from its sugar business.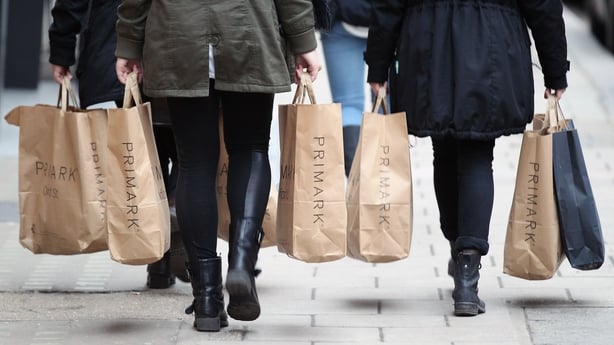 Primark's margin would benefit from the recent weakness of the dollar, given the fashion chain sources the majority of its goods in dollars from Asia.
Strling hit its highest level versus the dollar today since Britain's vote to leave the European Union in June 2016. 
AB Foods made adjusted operating profit of £648m in the half year to March 3. Group revenue rose 2% to £7.42 billion. 
On a constant currency basis, sales and profit growth was achieved in all of the divisions, other than sugar, where the 24% profit reduction was as expected. 
In January, AB Foods warned sugar profits would fall more than previously forecast in 2017-18 because of lower prices across the European Union.
The group forecast "progress" in full year adjusted operating profit and adjusted earnings per share (EPS). 
Shares in the group are down 23% over the last six months. 
The group is majority-owned by Weston's family.