Martin Sorrell, who built WPP into the world's biggest advertising agency through 33 years of deal making, has quit after an allegation of personal misconduct. 
Mr Sorrell had built a two-man outfit into one of Britain's biggest companies with 200,000 staff in 112 countries.
His departure leaves WPP without a boss at a pivotal time for the industry and when the group is under great strain. 
WPP stunned the market last week when it said it had appointed lawyers to investigate alleged misconduct by Sorrell.
He denied the allegations but in a letter to WPP staff published on Saturday night he said the "current disruption" was "putting too much unnecessary pressure on the business". 
He said he had decided that "in your interest, in the interest of our clients, in the interest of all shareowners, both big and small, and in the interest of all our other stakeholders, it is best for me to step aside". 
Chairman Roberto Quarta will become executive chairman until a new chief executive is found.
Mark Read, a WPP digital executive, and Andrew Scott, chief operating officer, Europe, have been appointed as joint chief operating officers. 
Read, who previously sat on WPP's main board, is well regarded in the industry while Scott was involved in its acquisition strategy and was not involved with clients. 
The company will consider internal and external candidates for the top job in a process that could take several months. 
"Obviously I am sad to leave WPP after 33 years," Sorrell said in a statement. "It has been a passion, focus and source of energy for so long. However, I believe it is in the best interests of the business if I step down now." 
WPP said the investigation, which regarded financial impropriety, had concluded. 
It made no further comment but repeated a previous statement that the allegation did not involve amounts that were material to the company. 
A source close to Sorrell said he had been unhappy with how the investigation was handled, leaving him uncertain whether he could work with the board again. 
Analysts have speculated that the sprawling group, which was being restructured after a year of lower spending from some clients, could now sell off some assets if led by different management.
The longest-serving CEO on the FTSE 100 blue chip index, Sorrell built WPP into one of Britain's biggest companies byt hree decades of relentless dealmaking. 
He is one of the most high profile, and best paid, executives in the UK.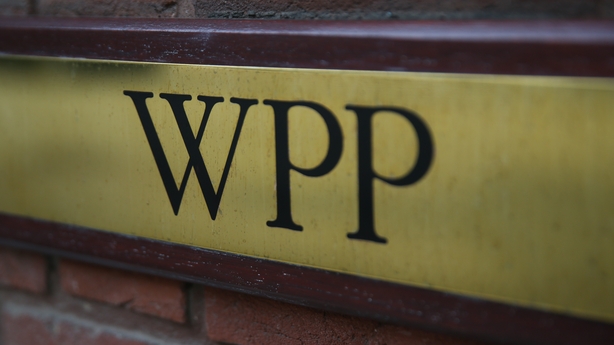 In his time the group expanded to own top creative agencies including J Walter Thompson and Young & Rubicam, as well as media planners and buyers, market-research firms and public relations groups such as Finsbury. 
Present in 112 countries, WPP serves clients including Ford, Unilever, P&G and a string of major corporations around the world.
             
It largely outperformed its peers Omnicom, Publicis and IPG in the years that followed the financial crisis as the group pitched aggressively for new work. 
But it has been hit in the last 18 months by a downturn in spending from consumer goods groups Unilever and P&G, and the loss of some big accounts. 
The migration of advertising online and the encroachment into market research of consultancies such as Accenture have compounded the pressures. Its shares are down around 30% this year. 
The company said Sorrell would be available to assist with the transition, and the man synonymous with the UK marketing group told the staff they would come through this difficult time. 
"As a founder, I can say that WPP is not just a matter of life or death, it was, is and will be more important than that," Sorrell said. "Good fortune and God speed to all of you. Now back to the future