Residential property prices rose by 13% in the year to February, new figures from the Central Statistics Office show.
This marked the biggest increase since May 2015.
Prices for homes in areas outside of Dublin rose by 13.3% in the year to February, while the prices of Dublin homes increased by 12.7%.
Today's CSO figures show that Dublin house prices grew by 12.3%, while Dublin apartment prices were up 14.5%.
The CSO noted that the highest house price growth was seen in Dublin City with prices in that area up by 14.2%. In contrast, the lowest growth rate was recorded in Dun Laoghaire-Rathdown, where house prices were up 9.6%.
Meanwhile, house prices in the rest of Ireland increased by 13.1% in the year to February, while apartment prices outside of Dublin were up 14.6%.
The Midland region showed the greatest price growth with prices there up by 14.8%, while the South-East Region showed the slowest rate of growth with prices rising by 8.6%.
Today's CSO figures show that in the 12 months to February, the median price paid for a home was €230,000.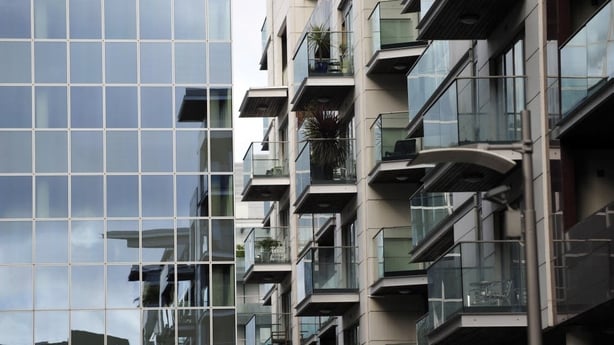 Dublin was the region with the highest median price (€350,018) and of the four administrative areas of Dublin, Dún Laoghaire-Rathdown had the highest median price at €525,000, while Fingal had the lowest median price at €314,999.
Outside of Dublin, the highest median prices were in Wicklow at €308,500 and Kildare at €275,000.
The lowest median prices for a home were in Longford at €90,000 and Leitrim at €90,650.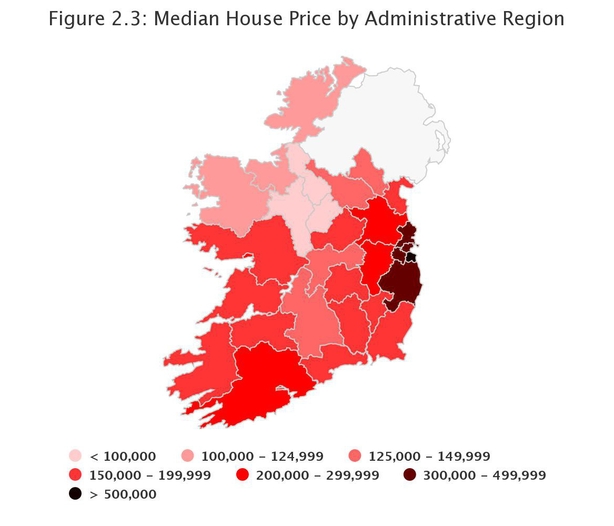 The CSO also said today a total of 43,700 household market dwelling purchases were filed with the Revenue Commissioners in the 12 months to February.
Of these, 28.8% were by first-time buyer owner-occupiers, 51.5% were purchases by former owner-occupiers and 19.7% were purchases by investors.
During February, 917 first-time buyer purchases were filed with Revenue.
The CSO said this is an increase of 18.3% compared to the same time last year and a decrease of 11.7% compared to January 2018.