German conglomerate Bayer has today won EU competition approval for its $62.5 billion buy of US peer Monsanto, the latest in a trio of mega mergers that will reshape the agrochemicals industry. 
The tie-up is set to create a company with control of more than a quarter of the world's seed and pesticides market. 
Driven by shifting weather patterns, competition in grain exports and a faltering global farm economy, Dow and Dupont, and ChemChina and Syngenta had earlier led a wave of consolidation in the sector. 
Both deals secured EU approval only after the companies offered substantial asset sales to boost rivals. 
Environmental and farming groups have opposed all three deals, worried about their power and their advantage in digital farming data, which can tell farmers how and when to till, sow, spray, fertilise and pick crops based on algorithms. 
The European Commission said Bayer addressed its concerns with its offer to sell a swathe of assets to boost rival BASF, confirming a Reuters story last month. 
"Our decision ensures that there will be effective competition and innovation in seeds, pesticides and digital agriculture markets also after this merger," European Competition Commissioner Margrethe Vestager said in a statement. 
"In particular, we have made sure that the number of global players actively competing in these markets stays the same."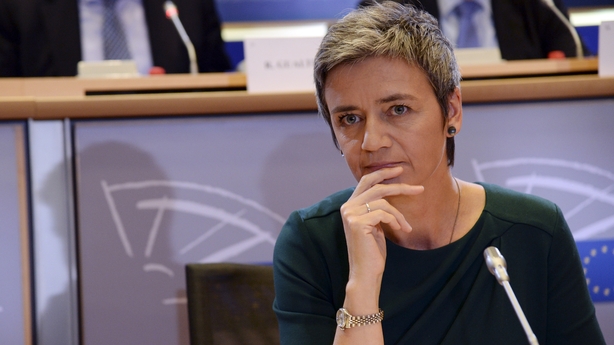 Vestager said the Commission, which received more than a million petitions concerning the deal, had been thorough by examining more than 2,000 different product markets and 2.7 million internal documents to produce a 1,285-page ruling. 
Bayer has already reached a deal to sell certain seed and herbicide assets for €5.9 billion to BASF and to give it a licence to its global digital farming data. It will also divest its vegetable seeds business to BASF. 
The Commission is due to rule on the BASF deal by April 16. 
Online campaigns group Avaaz criticised the EU approval. 
"This is a marriage made in hell. The Commission ignored a million people who called on them to block this deal, and caved in to lobbying to create a mega-corporation which will dominate our food supply," Avaaz legal director Nick Flynn said. 
US-incorporated Avaaz, funded by its members, is active in climate change, poverty, conflict and corruption issues. 
The Greens grouping in the European Parliament echoed the sentiment, saying smaller players in the agriculture industry needed to be helped too. 
"The agriculture industry is already far too concentrated, giving a handful of massive firms a stranglehold on food production. Merging two of the biggest players only makes a bad situation worse," Greens spokesman Bart Staes said. 
China has given conditional approval to the Bayer, Monsanto deal, which has won a green light in Brazil. 
It is currently being reviewed by US and Russian competition authorities.