The European Commission has proposed new measures to force banks to set aside more money against new loans turning bad and to favour offloading their existing stocks of bad debt.
The measures are a bid to reduce risks in the bank sector.  
The proposals follow others put forward in recent months to raise capital requirements, set new loss-absorbing buffers and facilitate the orderly liquidation of failing lenders.
Brussels believes that all of these measures will make the bloc's banks safer after many of them were rescued with taxpayers' money during the financial crisis. 
The new measures to reduce banks' exposure to so-called non-performing loans (NPLs) could bolster the case of EU states pushing to set up a common bank deposit insurance which would spread risk across the bloc. 
This idea is opposed by Germany and other countries who fear they may have to bankroll losses at weaker lenders in other states.
"As Europe and its economy regain strength, Europe must seize the momentum and accelerate the reduction of NPLs.
"This is essential to further reduce risks in the European banking sector and strengthen its resilience," the commission's vice-president Valdis Dombrovskis said.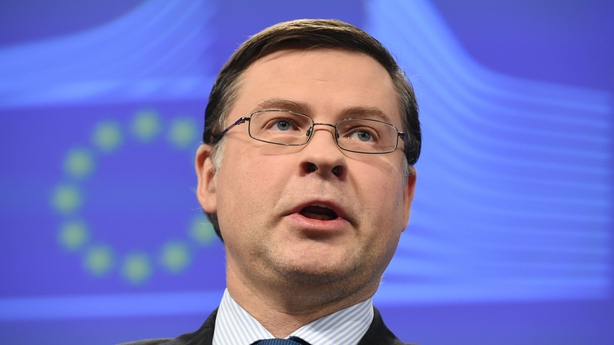 EU banks are reducing the amount of NPLs on their balance sheets but they still account for €910 billion - a huge burden that limits the banks' ability to lend fresh capital to companies and households. 
The EU executive's approach to the issue has been a mix of carrot and stick. While the EU's bank watchdogs have supported the executive, some bankers have criticised it.
The latest proposal introduces common minimum levels for the amount of money banks need to set aside to cover losses caused by new loans originated from today that turn non-performing, confirming an earlier Reuters report. 
The commission had considered, but dismissed, the option of postponing the date at which new loans would be covered by the proposed stricter measures to when the proposal is approved by EU states and legislators, which could take several months. 
"In case a bank does not meet the applicable minimum level, deductions from own funds would apply," a commission document said. 
Large banks opposed this measure. 
"Blunt, one-size-fits-all prudential backstops are unnecessary," said Simon Lewis, chief executive at the Association for Financial Markets in Europe (AFME), a lobby for large financial institutions. 
He called for targeted measures only for banks with potential shortcomings in provisioning. 
Despite criticism, the proposed measures avoid introducing new provisioning requirements for existing bad loans, which could have forced fire-sales of bad debt by banks more exposed to them, leaving large holes in their balance sheets. 
They also give banks one year more to cover losses from secured loans compared to an European Central Banks' plan that triggered criticism.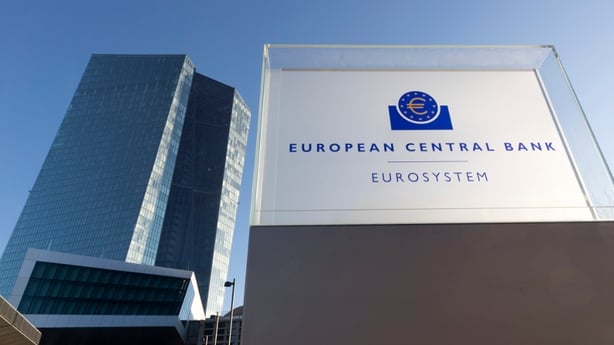 Under the proposal, which needs the approval of EU states and lawmakers, banks will have two years to fully cover potential losses from new loans that are not backed by a collateral. 
For secured loans, lenders will have eight years, instead of the seven proposed by the ECB, to fully cover losses with gradual increases from a minimum 5% coverage in the first year to 27.4% in the fourth year and 75% in the seventh year. 
The ECB and the bloc's European Banking Authority both expressed support for the bad loan plans ahead of publication. 
The ECB is expected to publish today its own guidelines on how to speed up the offloading of newly classified bad loans. 
EBA said the proposals will only have a modest impact on capital requirements and should eventually boost profits. 
The EU executive is also proposing measures to facilitate the offloading of the existing stock of bad loans, which large banks welcomed. 
Under the plan, banks in all 28 EU countries will be able to agree with corporate borrowers an accelerated out-of-court mechanism to recover the collateral in case loans turn bad. 
This is meant to avoid lengthy judicial procedures that slow banks' recoveries in several EU countries. 
The Commission is also proposing to further develop secondary markets for bad loans by creating a single EU market in a bid to increase the number of buyers of bad loans and raise their price closer to banks' valuations. 
The Commission also published non-binding guidelines to set up bad banks or asset management companies that would buy the loans, allowing lenders to focus on core lending activities. 
The guidance clarifies that state aid to set up these entities is allowed, but under precise conditions and as "an exceptional solution". 
Governments could provide "market-conform" guarantees to securitise bad loans and can provide funds only if they operate as market agents, the Commission said.