The European Central Bank needs further evidence that inflation is rising towards its target and will end asset buys only when it is satisfied that price growth is on a sustained path towards its objective, two of the ECB's top officials said today.
After dropping a long-standing pledge last week to increase its bond buying if needed, investors are looking for clues to the ECB's next move.
They expect policymakers to end lavish stimulus later this year, satisfied that economic growth has become self-sustaining and that inflation will slowly rise.
Tempering market expectations for a speedy exit, ECB President Mario Draghi and chief economist Peter Praet both argued that inflation was not yet on a sustained path, requiring patience.
"We currently see inflation converging towards our aim over the medium term, and we are more confident than in the past this convergence will come to pass," Mario Draghi told a conference.
"But we still need to see further evidence that inflation dynamics are moving in the right direction.
"There is a very clear condition for us to bring net asset purchases to an end: we need to see a sustained adjustment in the path of inflation towards our aim," he added.
The ECB has been clawing back stimulus by the smallest of increments, worried that any big move could unravel its work and force it into an embarrassing and economically damaging policy reversal.
Its caution is underlined by weak inflation.
Consumer prices are likely to undershoot the ECB's target of just under 2% for years to come, even though the euro zone is enjoying its fifth year of expansion, its best growth run since the global financial crisis.only a drop in the bucket and that the ECB should broaden its focus to all policy instruments, dropping its emphasis on bond buys.
"Adjustments to our policy will remain predictable, and they will proceed at a measured pace that is most appropriate for inflation convergence to consolidate," Draghi said.
"Net asset purchases remain necessary for now to validate the stimulus that is already priced into key indices of financial conditions," he added.
"When progress towards a sustained adjustment in the path of inflation is judged to be sufficient, net purchases will come to an end," he stated.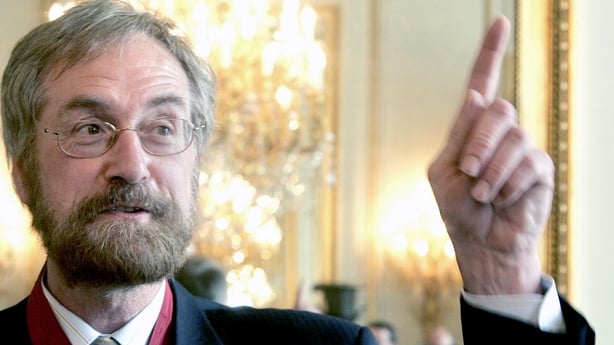 Hinting at a possible change for the coming months, Praet argued that the ECB's policy guidance will have to change, even if the sequence of future actions is not up for debate.
"With the passage of time, the indication that policy rates will remain at their present levels well past the end of net asset purchases will gradually cease to provide sufficient guidance about the likely evolution of the monetary policy stance," Praet said.
"So, our forward guidance on the path of our policy rates will have to be further specified and calibrated as appropriate for inflation to remain on the sustained adjustment path towards levels below, but close to, 2% over the medium term."
Draghi added that US trade restrictions are a source of uncertainty but initial estimates suggest the first-round effect of these measures is likely to be small for the euro area.
The ECB's €2.55 trillion bond buying programme, launched three years ago to revive inflation, is due to expire at the end of September.
Financial markets are betting that purchases will end by the close of the year after a three-month wind down.
A first post-crisis interest rate hike is expected in the second half of 2019 with the deposit rate seen rising back to zero from -0.4% by the end of the year, a Reuters poll of economists showed.
The next step towards the exit could be a revision of the ECB's policy guidance, which currently stipulates that asset purchases will continue until inflation rebounds.
But with €4.5 trillion of assets on its balance sheet, some policymakers argue that new purchases would be only a drop in the bucket and that the ECB should broaden its focus to all policy instruments, dropping its emphasis on bond buys.