The UK government's official forecaster has upgraded projections for growth and predicted falling inflation, debt and borrowing, in a boost for Philip Hammond.
In his first spring statement to the House of Commons, Philip Hammond revealed that the Office for Budget Responsibility now expects state borrowing to be £45.2 billion this year.
That figures is some £4.7 billion lower than predicted in November and £108 billion lower than in 2010.
The government is set to run a "small" surplus on day-to-day spending in 2018/19, borrowing only for capital investment, Chancellor Hammond said.
And the government is forecast to hit its borrowing target for 2020/21 with £15.4 billion headroom.
Debt is forecast to be 1% lower than expected at the time of last autumn's budget, peaking at 85.6% of GDP in 2017/18, before falling gradually to 77.9% in 2022/23.
Mr Hammond said the forecasts confirmed "the first sustained fall in debt for 17 years, a turning point in the nation's recovery from the financial crisis of a decade ago. Light at the end of the tunnel".
The OBR upgraded its prediction for GDP growth in 2018 from 1.4% to 1.5%. Growth in 2017 was 1.7%, compared with the 1.5% forecast by the OBR last year.
Forecast growth is unchanged at 1.3% in 2019 and 2020, before rising to 1.4% in 2021 and 1.5% in 2022, the Chancellor said.
Mr Hammond hinted at the possibility that austerity will be eased in this autumn's budget.
"If, in the autumn, the public finances continue to reflect the improvements that today's report hints at, then I would have capacity to enable further increases in public spending and investment in the years ahead, while continuing to drive value for money to ensure that not a single penny of precious taxpayers' money is wasted," he told MPs.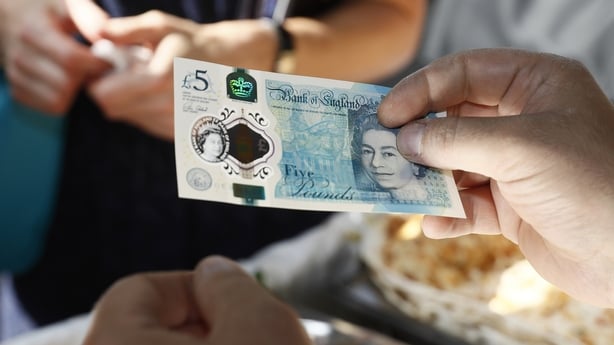 Mr Hammond rejected Labour "doom and gloom" over the state of the economy, saying the recession repeatedly forecast by shadow chancellor John McDonnell since 2010 had failed to materialise.
Instead, he said the economy had grown in every year of the Conservative-led governments, with manufacturing enjoying its longest unbroken run of growth for 50 years, three million additional jobs and higher levels of employment in every part of the UK.
This amounted to "solid progress towards building an economy that works for everyone", he said.
He also claimed that Labour plans would soak up all of the reduction in borrowing achieved over the past eight years, adding £350 billion to debt and taking the figure over 100% of GDP.