Shares in convenience food maker Greencore closed 30.3% lower in London trade today after the firm lowered its earnings guidance for 2018 and announced a restructuring of its US management team
It is the company's biggest ever one-day fall and brings its share price back to a level last seen in late 2013.
In a trading update, the Ireland-headquartered company said the costs associated with its restructuring efforts to improve capacity utilisation at some of its US plants will cost around £3m.
For the full year, Greencore said it now anticipates adjusted earnings per share in the range of 14.7 pence to 15.7 pence, with about two thirds of that contribution delivered in the second half of the year.
This contrasts with current market expectations of 15.7 pence to 16.6 pence, it added.
It also said the weak performance of some of its under-utilised sites in the first half of this year, along with the timing of new business contributions and the current sterling-dollar exchange rates will reduce the expected rate of US profit growth.
Greencore also said that its chief executive Patrick Coveney will take a direct role in the strategic, organisational and commercial leadership of Greencore US and will spend half his time in the US.
Chris Kirke, the outgoing CEO of Greencore US, is leaving the group to return to the UK and will work with Chuck Metzger - COO of Greencore US - and Patrick Coveney to ensure a smooth transition.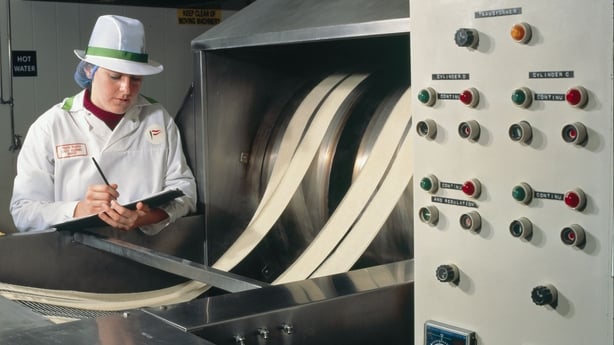 Since January, the company has also made "important additions" to the US senior team, with four senior appointments in the areas of Commercial, Finance, Strategy and HR.
In its trading statement today, Greencore said that fresh production at Rhode Island factory, which represented about 4% of its US manufacturing footprint, will stop on March 25.
The factory will be retained for potential repurposing, Greencore added.
It said while capacity utilisation at its Jacksonville facility has been low during the first half of its fiscal year, it expects new business wins will increase volumes and site utilisation by the end of the its fiscal fourth quarter.
It also noted that utilisation at its Minneapolis plant has improved steadily during the year.