The European Central Bank today dropped a long-standing pledge to increase its bond buying if needed, taking another small step in weaning the euro zone economy off its protracted stimulus.
Keeping its broader policy unchanged, the ECB said it could still extend its €2.55 trillion bond purchase scheme beyond September if needed.
But it omitted a reference to bigger purchases, a signal that it remains on track to end a three-year-old stimulus scheme before the end of 2018.
Speaking hours before US President Donald Trump was due to hold talks about planned new steel and aluminium tariffs, ECB President Mario Draghi cited concerns about "unilateral decisions" producing heightened risks to the global economy.
Having revived euro zone growth with its huge stimulus programme, the ECB has been dialling back support in tiny increments.
It fears that any big change could unravel its work and force an embarrassing and economically damaging policy reversal.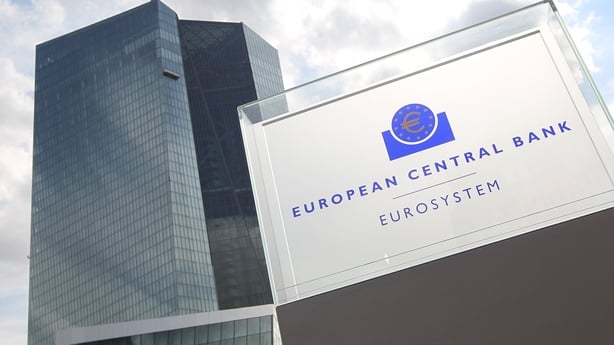 "The net asset purchases, at the current monthly pace of €30 billion, are intended to run until the end of September 2018, or beyond if necessary, and in any case until the Governing Council sees a sustained adjustment in the path of inflation consistent with its inflation aim," the ECB said in a statement after its regular policy meeting.
Euro zone inflation remains stubbornly low. "Our mandate is in terms of price stability. Victory cannot be declared yet," ECB President Mario Draghi told a news conference.
Dropping the ECB's so-called easing bias is largely symbolic as few if any expected bigger bond buying - Draghi in his news conference called it a "backward-looking measure".
But the move was still seen as a precursor to a broader revision of the bank's policy guidance, a move flagged in earlier meetings.
ECB President Mario Draghi unveiled a modest upgrade of the bank's euro zone economic growth forecast to 2.4% from 2.3% previously.
Projections for 2019 and 2020 were unchanged at 1.9% and 1.7% respectively.
"Incoming information, including our staff projections, confirms the strong and broad-based growth momentum in the euro area economy, which is projected to expand in the near term at a somewhat faster pace than previously expected," Mr Draghi said.
But he nonetheless cited "rising protectionism" as a risk and while judging any direct impact from US tariffs on steel and aluminium to be limited, Draghi said any US move would add more generally to concerns over international relations.
"If you put tariffs against (those) who are your allies, one wonders who the enemies are," he said.
The European Union has said it would retaliate immediately against any US tariffs, which are based on a 1962 US law allowing such measures for "national security".
The dichotomy facing the ECB is that while growth has blown past expectations, inflation remains weak, having hit a 14-month low in February and staying well short of its target of almost 2%, the bank's sole mandate.
While the euro zone's five-year growth run and a rapid drop in unemployment suggest that inflation will eventually rise, its rebound is still months away, complicated by the euro's rise against the dollar, which puts a lid on price growth.
Launched amid fears of deflation, the ECB's quantitative easing scheme depressed borrowing costs and induced firms to borrow and invest. While the deflation threat is long gone, the euro's volatility risks derailing the bank's efforts.
Indeed, while economists polled by Reuters expect bond buying to conclude at the end of this year, a first interest rate increase is expected only in the second quarter of 2019.
With today's policy decision, the ECB's benchmark deposit rate will stay at -0.4% and the main refinancing rate, the main policy benchmark during normal times, at 0%.
Asset buys are set to continue at €30 billion a month.