Ryanair chief executive Michael O'Leary has become the country's latest billionaire, edging into 1,999th position on Forbes's latest billionaires list.
Mr O'Leary is one of the few Irish resident billionaires on the list and comes in with an estimated worth of $1.1 billion.
As well as his stake in Ryanair, Michael O'Leary also owns land and horses.
Meanwhile, Amazon chief executive Jeff Bezos is the richest man in the world for the first time, according to the latest Forbes annual world billionaires list.
Jeff Bezos' fortune rose to $112 billion, the biggest single-year gain ever, allowing him to overtake Microsoft founder Bill Gates, worth just $90 billion.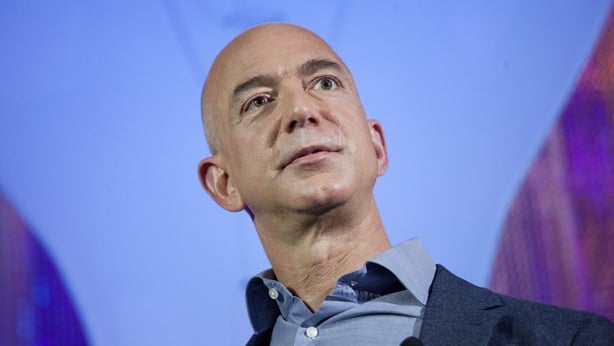 Bill Gates has been the richest person in the world for 18 of the past 24 years.
The Oracle of Omaha, Warren Buffett, took the third spot on the list with a net worth of $84 billion.
US President Trump, worth $3.1 billion, was ranked at 766 this year, falling from 544 in 2017.
Trump's fortune has fallen $400m since last year's list, partly due to falling Manhattan property values and declining revenues at several of his golf properties.
More than 2,200 billionaires made the Forbes list and their combined net worth is $9.1 trillion.
Among them are 259 newcomers who made their fortunes in everything from wedding dresses to children's toys to electric cars.
The latest Forbes list shows that the highest-ranked Irish billionaire is Indian-born Pallonji Mistry (66th) with a $17.8 billion fortune mainly from his stake in the Tate conglomerate.
He is followed by Lone Star private equity founder John Grayken at number 251 and worth $6.6 billion.
Denis O'Brien comes in at number 456 with an estimated worth of $4.6 billion, while Campbell Soup heir John Dorrance III stands at number 858 with a fotune of $2.8 billion and Dermot Desmond has a ranking this year of 1,070 and a fortune of $2.3 billion.
The founders of payments company Stripe, Limerick brothers John and Patrick Collison were both estimated to be worth $1 billion, as was Glen Dimplex founder Martin Naughton.
All three were ranked joint 2,124th on a list that included over 2,200 names.
At age 27, John Collison is also listed as the fifth youngest billionaire in the world.
Meanwhile, an all-time high of 256 women made the 2018 Forbes list and their collective net worth topped $1 trillion, up 20% since last year.
Alice Walton reclaimed the crown as the richest woman in the world, as her fortune leapt from $33.8 billion to $46 billion over the past year.
The only daughter of Walmart founder Sam Walton, Alice moved up one spot to number 16 on the back of a 43% rise in the value of Walmart's shares.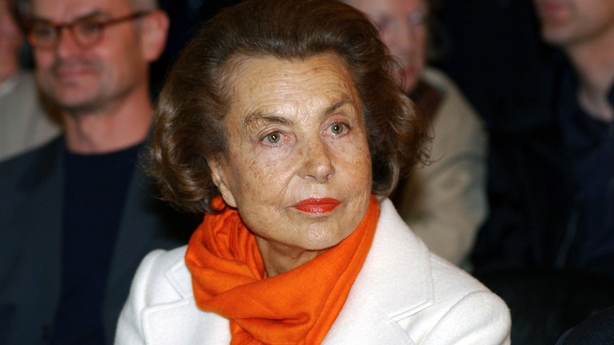 She takes the title of richest woman from L'Oreal heiress Liliane Bettencourt, who died in September 2017 at the age of 94.
The only child of Bettencourt, Francoise Bettencourt Meyers, is the runner up with a net worth of $42.2 billion. Meyers got her fortune from a 33% stake in the cosmetics giant.