Shares in Paddy Power Betfair fell today after the gambling group's plans to increase marketing spend and boost sluggish European growth led to downgrades in earnings forecasts.
The bookmaker said its full year earnings grew by 18% last year, ahead of its guidance.
It said the full integration of its businesses following a 2016 merger would free up resources to develop new products either side of key trading at June's soccer World Cup.
It will also invest an additional £20m this year in marketing and other activities to boost its Paddy Power brand in the highly competitive UK market and the Betfair betting exchange in international markets.
While underlying core earnings of £473m were ahead of the company's guidance of £450-465m, its online division that accounts for two-thirds of that total and is dominated by the UK business grew by just 6%.
"We've had to focus all our development resources internally so we haven't been building out products for our customers," chief executive Peter Jackson, who took over in January from Breon Corcoran said.
"I think that's definitely impacted the performance of the business in 2017," he said.
"That's why we're beginning to add additional marketing spend, particularly behind the Paddy Power brand, which we think has really suffered from the lack of product investment," he added.
The group is the product of a £6 billion tie-up in 2016 between online betting exchange Betfair and Paddy Power, which runs betting shops as well as an online business.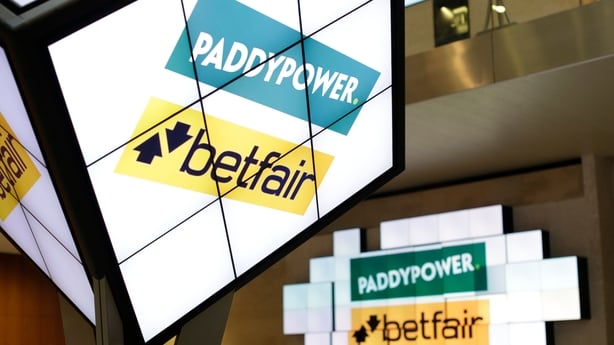 It was one of a number of deals in a sector facing tighter regulation and higher taxes.
Analysts at Goodbody and Davy Stockbrokers expected that the increased investment, together with adverse currency movements, would knock 5-6% of their earnings forecasts for 2018.
Shares in the group dropped 4% to €88.80 at close of trade today, which traders attributed to expected downgrades across the board.
"While this is disappointing, we believe the increased investment is the right step for the group to take to start to catch up in the UK market," Goodbody analyst Gavin Kelleher wrote in a note, reiterating a buy recommendation.
CEO Jackson predicted that there would be more consolidation in Australia following rival William Hill's exit this week amid tighter regulation that he said its strongly performing Sportsbet business can cope with.
"We've got a strong balance sheet and will be extremely well placed to participate as we see appropriate," said Jackson.
Paddy Power Betfair said its operating profits for the year rose by 19% to £392m from £330m, while its revenues increased by 13% to £1.745 billion from £1.551 billion in 2016.
The company said it was proposing a final dividend of 135 pence per share, which resulted in total dividend for the year of 200 pence - an increase of 21%.
It noted its Australian and retail operations performed especially well, with profits growing by over 40%.
The company's retail division operates 626 Paddy Power betting shops across Ireland and the UK.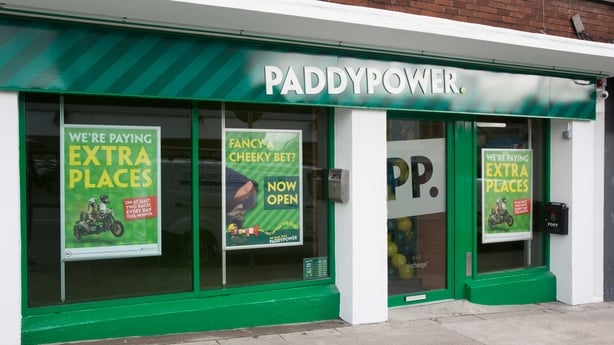 It noted that revenues from its Irish shops rose by 8% in local currency, while revenues from its UK shops increased by 11%.
During the year it opened three new shops in Ireland, but closed one. It also opened 11 new shops across the UK.
The company's new chief executive Peter Jackson said that Paddy Power Betfair saw the benefits of investing in its customer propositions in 2017.
Mr Jackson said that Sportsbet launched a number of product features that give extra value to customers and Betfair moving to a clear market leadership position in its football pricing.
"Now the Paddy Power brand is operating with an improved product, we will increase marketing spend to align with its mass market positioning and step up the retention-focused investment that we started in 2017. At the same time, we also plan to increase our investment in international markets," the CEO said.
"Our scale, leading customer propositions and strong balance sheet mean we are well positioned ahead of the regulatory and fiscal changes expected in the UK, Australia and the USA," Mr Jackson said.
"Our strengths in operating efficiently and responsibly will enable us to build a business that can sustainably generate shareholder returns over the long term," he added.
Earlier this week, the company's chief financial officer Alex Gersh said he will stand down after six years in the position.
The move comes just months after the departure of Breon Corcoran as chief executive.