A pilot group that helped spearhead a staff revolt at Ryanair last year has called on chief executive Michael O'Leary to resign in the latest sign of strains in staff relations at Europe's largest low-cost airline. 
The European Employee Representative Council (EERC) is an unofficial pan-European body set up last year by Ryanair pilots to mobilise for better conditions.
It said today that it believed large numbers of pilots were leaving and that Micheal O'Leary had failed to resolve the problem. 
Ryanair rejected the letter, with the airline's chief people officer Eddie Wilson describing it as "bizarre" and "ridiculous", adding that the airline had more than enough pilots to run its schedule. 
Several pilot unions have said that the EERC represents a significant number of the airline's more than 4,000 pilots, but Ryanair management has repeatedly dismissed it as a front for "competitor pilot unions." 
In a letter to the Ryanair CEO - seen by Reuters - the EERC said the number of pilots leaving the airline had not decreased since roster issues last year led the airline to cancel 20,000 flight and trim its growth plans.  
Further cancellations are inevitable and Michael O'Leary must resign for the situation to improve, the letter said. "Do the decent thing now and leave before you do any further damage," it added.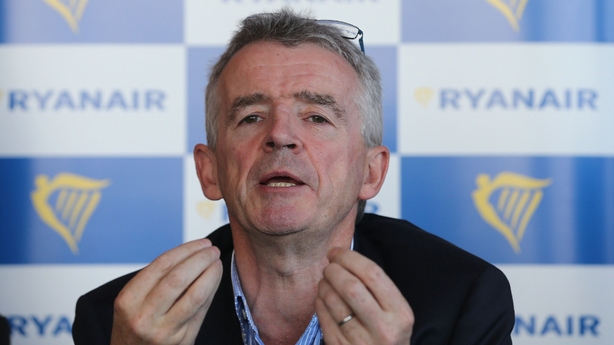 It repeated an offer to help convince pilots to work extra hours and said suggestions by Ryanair that strike action may be imminent as "alarmist." 
Ryanair's Wilson, speaking to journalists at a press conference in Dublin, said the rate of retention of pilots had "much improved" in recent months compared with the same period the previous year due to the pay offer.
Ryanair averted widespread strikes ahead of Christmas by announcing plans to recognise pilots' unions for the first time in its 32-year history. 
But talks with pilot unions to formalise union recognition and improved terms have stalled in recent weeks. 
While Ryanair says talks are ongoing in seven countries, only British union BALPA has signed a recognition agreement. 
Eddie Wilson said Ryanair was "almost there" in reaching agreement with the Italian pilot union, one of its three biggest markets, along with Britain and Spain. 
He said 96% of pilots in Spain and 80% of pilots in Ireland were receiving a 20% pay increase that some unions have resisted on the grounds that the conditions of acceptance might undermine future talks. 
Ryanair is trying to find a pragmatic solution with unions in a "sweet spot" where staff conditions are improved, but that the airline's pioneering low-cost model is not undermined, Wilson said. 
"The world isn't going to change drastically beyond this model," he said.
Earlier Ryanair announced nine new routes from Ireland and more flights on 11 other routes for its winter 2018 schedule as it plans to grow its Irish operations by 5% to 15.6 million passengers a year.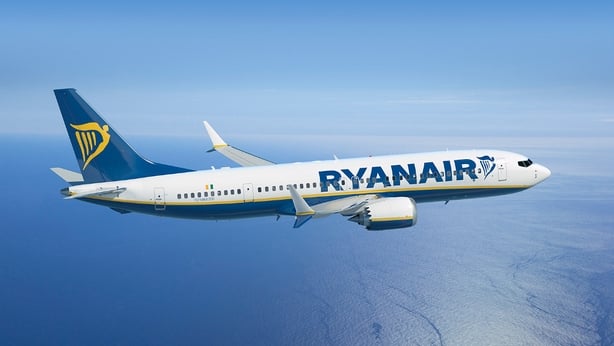 The airline announced seven new routes for the winter months from Dublin - Athens, Bari, Frankfurt, Luxembourg, Marrakesh, Paphos and Santander.
It will also operate more flights on 11 other routes from Dublin, including Barcelona, Birmingham, Budapest, Cologne, Faro, Krakow and Lanzarote. 
In total the airline will fly 76 routes from Dublin. 
Ryanair also announced a new route to Faro from Cork, and a new route to Bristol from Knock as part of its winter schedule.