Ryanair has been cutting fares by up to 30% to fill flights to Barcelona and other cities in Catalonia as holidaymakers are nervous of political upheaval in the Spanish region, chief executive Michael O'Leary has said.
Tourist numbers in Barcelona dipped after an attack in August left 16 people dead and an illegal independence vote prompted scenes of police violence and mass protests.
But they have since rebounded.
Ryanair still plans to increase capacity in Spain as a whole sharply in the coming year, adding 9% more flights in the year to March 2019, Michael O'Leary said.
This increase is compared with an increase of 6% in its network as a whole.
"To fill the aircraft we had to lower the fares for flights to Barcelona very significantly," Michael O'Leary told a press conference in Madrid.
"The fares are significantly lower as we approach the summer than they were last year," he said, though demand for travel to Madrid remained strong.
Capacity in Spain has increased in recent years as operators have moved from destinations in the Middle East and North Africa in the wake of attacks on tourists.
The number of international tourists visiting Spain broke records for a fifth year in a row in 2017, climbing 8.9% year-on-year to 82 million.
Meanwhile, Thomas Cook flew UK tourists to Tunisia today for the first time since an Islamist militant attack on one of the North African country's beaches in 2015.
Tourism provides much needed jobs and foreign currency in Tunisia, but it has struggled since the attack in the resort of Sousse killed 39 holidaymakers and an earlier one at the Bardo National Museum in Tunis left 21 dead.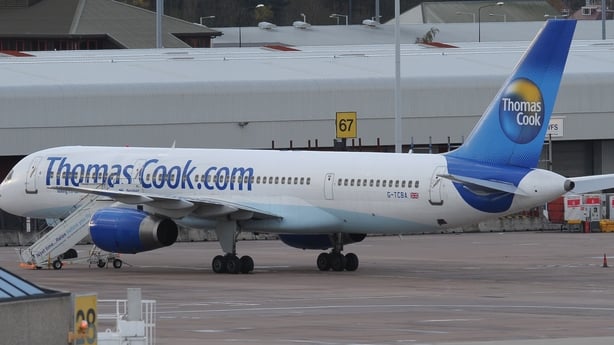 The sector accounts for about 8% of Tunisia's gross domestic product and the attacks worsened an economic crisis started by the overthrow of Zine al-Abidine Ben Ali in 2011.
The 2015 beach attack, which was claimed by Islamic State, prompted Britain to advise against all but essential travel to Tunisia, and major operators scrapped their tour holidays there.
However, Britain's Foreign Office softened its advice last year and Thomas Cook said all three of its flights to Tunisia's Enfidha airport were full.
It will fly there three times a week, allowing Britons to join German, French and Belgian holidaymakers who have been going for the last two years.
TUI Group, the operator with whom the victims had travelled, said last month it too planned to offer holidays in Tunisia again, starting in May.
Neji Ben Othman, the general director in the tourism ministry, told Reuters he hoped the return of Thomas Cook would encourage other Europeans to return too.
Last year, the number of tourists visiting Tunisia rose by some 23% as hotels filled beds with Russian and Algerian visitors, but operators say they spend less than Western European holidaymakers during their stay.