The publisher of the UK's Daily Mirror has agreed to pay £126.7m in cash and shares to buy rival titles the Daily Express and Daily Star.
The deal marks the biggest shake up of the embattled UK newspaper industry in years.
The takeover brings together tabloids from the opposite ends of the political spectrum plus celebrity magazines including OK! to create a larger company better able to combat declining sales and the move of readers and advertisers online.
After the deal, Trinity Mirror will also hold a 50% slice of the Irish Daily Star.
Both the Daily Mirror and the Express have seen their circulation tumble in recent years.
Trinity Mirror said it planned to save £20m in annual costs by 2020 by sharing editorial teams and reducing duplication in a move that is likely to lead to more job cuts.
The company said the acquisition would be materially earnings enhancing in the first full year of ownership.
"This deal is a really exciting moment in Trinity Mirror's history, combining some of the most iconic titles in the UK media industry," Trinity's chief executive Simon Fox said.
"It is good for our readers, good for our customers and good for our shareholders," he added.
Trinity Mirror said it would pay an initial cash consideration of £47.7m, a deferred cash consideration of £59m payable between 2020 to 2023 and the balance of £20m by the issue of shares.
Trinity Mirror, which had a market value of £190m at the close of trading yesteray, issued a separate statement to say it expected its adjusted results for 2017 to be marginally ahead of forecasts.
It also said that strong cash generation had enabled it to pay down debt.
The deal will see the conclusion of billionaire Richard Desmond's 17 years of newspaper ownership.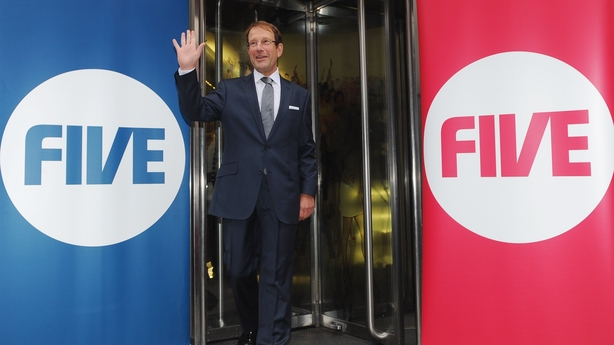 Desmond bought the Express titles in 2000 for £125m, after which he added Channel 5 to his stable of media assets.
In 2015, he offloaded Channel 5 to MTV owner Viacom for £463m, with Northern & Shell booking a handsome £359m profit on the sale.
Mr Desmond also owns and operates the Health Lottery, which aims to raise funds for good causes, and it has been reported that he may be looking to win the licence to run the National Lottery.