European Central Bank chief Mario Draghi voiced concern today over the surging euro, which is complicating the bank's efforts to exit crisis-era stimulus measures.
"The recent volatility in exchange rates represents a source of uncertainty which requires monitoring with regard to its possible implications for the medium-term outlook for price stability," Mario Draghi said at today's press conference.
The euro has roared to a more than three-year high against the dollar to reach $1.25 on the back of a stronger euro zone economy, and after US Treasury Secretary Steven Mnuchin talked down the dollar earlier this week.
Mario Draghi's comments echoed those he made in September and which helped weaken the currency at the time.
The euro's recent jump poses a headache to policymakers, who are looking to end stimulus efforts now that the economy is picking up speed but are still faced with stubbornly low inflation.
A stronger euro makes imports cheaper, keeping the lid on consumer prices and putting the ECB's goal of an inflation rate just below 2% further out of reach.
It also hurts euro zone exporters whose goods become more expensive, potentially sapping growth in the 19-nation single currency area.
Earlier, the European Central Bank again promised to keep rates steady until well after the end of its bond buys and maintained a pledge to boost the purchases, if necessary.
The ECB also kept interest rates at record lows, confirmed that monthly bond purchases would continue at €30 billion a month until the end of September.
It also said it stood ready to expand or lengthen its asset-purchase programme if the inflation outlook worsens.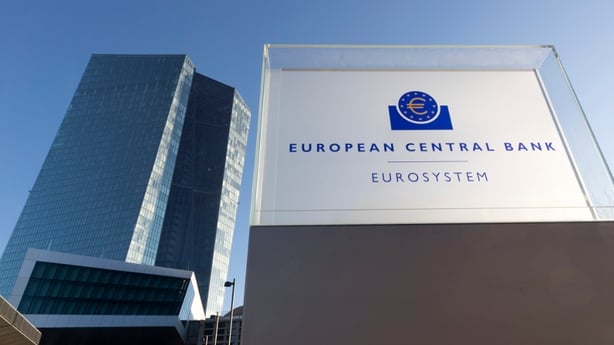 While a decision to keep policy on hold was in line with consensus expectations, some had envisaged a tweak in the ECB's language after policymakers signalled in minutes of the December meeting that a revision to guidance could be needed in "early" 2018.
"If the outlook becomes less favourable, or if financial conditions become inconsistent with further progress towards a sustained adjustment in the path of inflation, the Governing Council stands ready to increase the asset purchase programme (APP) in terms of size and/or duration," it said in a statement.
The ECB said its rate on bank overnight deposits, which is currently its primary interest rate tool, remains at -0.40%.

The main refinancing rate, which determines the cost of credit in the economy, was also kept at 0% while the rate on the marginal lending facility -- the emergency overnight borrowing rate for banks - remained at 0.25
"The Governing Council expects the key ECB interest rates to remain at their present levels for an extended period of time, and well past the horizon of the net asset purchases," the ECB added, repeating its long-standing guidance on rates.