Sales driven by increased spending on marketing helped Diageo, the world's largest spirits company, to report better than expected first-half results.
But the maker of Guinness and Smirnoff vodka said foreign exchange rates would take a bigger than expected gulp out of sales and profits in the full year, due to a strengthening sterling and weak US dollar.
Diageo said organic net sales grew 4.2% in the six months ended in December, above what analysts said was a 3.7% consensus.
Earnings per share before one-off items amounted to 67.8 pence, 3.5%, analysts said.
In Ireland, Diageo said sales were flat overall, though its spirits brands performed particularly well.
It noted that Guinness grew 1% on the back of the continued success of Hop House 13 Lager and the launch of the company's new advertising campaign. This was offset by a 3% decline in sales of other beer brands
But net sales of spirits in Ireland were up 13% largely driven by strong performance in Gordon's and Tanqueray in gin.
Meanwhile, net sales of Guinness were up 4% with the brand seeing a good performance in Europe, Nigeria and Korea.
Diageo said its marketing spend rose 7% during the six month period, as it works to improve performance of Scotch, its key product, and vodka in the US, which has been weak.
But Diageo and rivals like Pernod Ricard and Brown-Forman have benefited from the current popularity of cocktails, as spirits gains market share from beer.
Like many global packaged goods companies, Diageo has adopted a plan of cost-cutting that has helped make its business more efficient, providing funds to use for generating sales.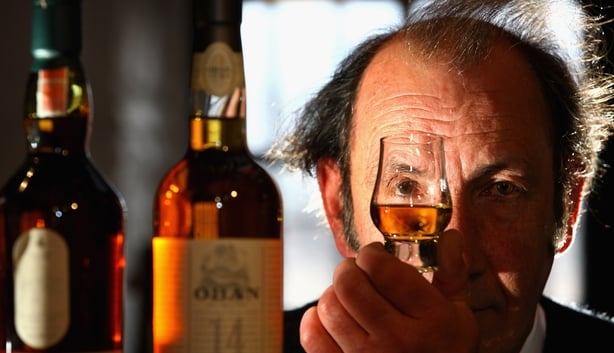 Diageo's operating profit rose 6.1% to £2.2 billion in the six months ended in December on net sales up 1.7%at £6.5 billion.
Diageo had previously warned that sales and profit growth for the current financial year, ending in June, would be driven by the second half, due to a later Chinese New Year and new restrictions on selling alcohol in India.
The company said today that strength in its Chinese white spirits had reduced the effect of the later holiday, which pushes more of retailers' purchases into the next period.
The company stood by its goal for mid-single digit revenue growth and 175 basis points of organic operating margin improvement in the three years ending June 2019.
"Our financial performance expectations for this year remain unchanged," chief executive Ivan Menezes said.
However, Diageo now expects currency to reduce the value of full-year sales by £460m and earnings by £60m.
That compares to a previous expectation of an £80m hit to sales and a £70m benefit on profit.
The company also lowered its expected 2018 tax rate to 20%, from 21%, due to changes in the US corporate tax legislation.