Ryanair plans to double its capacity in France over the next four years to around 20 million passengers a year following its December decision to recognise unions for the first time, a senior executive has said.
Ryanair currently has no bases in France due to its strict union rules.
It hopes to set up one or two bases in the coming 18 months, the airline's chief commercial officer David O'Brien said.
Ultimately Ryanair may operate out of four or five bases in the country, he said.
"We currently have just under 10 million passengers in France and I see no reason why that wouldn't be doubled in three to four years as we open new bases," David O'Brien told Reuters after the airline announced 10 new winter routes in the country.
The airline shocked investors on December 15 by agreeing to recognise unions for the first time in its 32-year history in a bid to avoid a Christmas strike after it was forced to cancel 20,000 flights due to a shortage of standby pilots.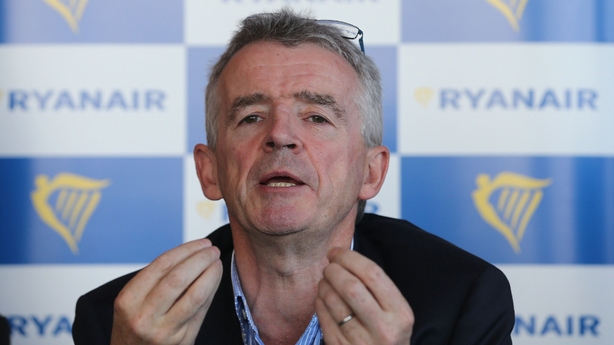 Chief executive Michael O'Leary said in December the airline could ultimately move up to 50 planes to France, which he said had been previously closed to Ryanair as it would have required mandatory union recognition.
David O'Brien said today that Ryanair plans to add around 30 aircraft of capacity to the French market over the next three or four years, though it is not yet clear how much of that will be based in France or flying into French airports from abroad, he said.
The obvious candidates for bases include Marseille, Nantes, Toulouse and Beauvais, he said.
Ryanair would consider Paris Orly airport if it lifts what O'Brien described as "artificial restrictions" on capacity.
Ryanair has not based planes in France since it closed its Marseille base in 2011.
Ryanair's chief people officer Eddie Wilson yesterday held the airline's first informal meeting with France's SNPL pilots union in preparation for the possible establishment of bases in which pilots would operate under local French contracts.
He said he plans to meet unions in Denmark, another country where strong union laws have in the past prevented Ryanair from basing planes.