Tesco Ireland said that sales during the key Christmas trading period rose by 4% on a like-for-like basis compared to 2016.
The supermarket group said that over the 19 weeks to January 6, it had experienced the highest rate of market share growth in Ireland for five years with like-for-like sales increasing by 3.5%.
But Tesco missed overall group forecasts for Christmas trading as strong sales of fresh food were undermined by lower demand for general goods such as DVDs and computer games.
The group said today its overall results were hit by weak general merchandise and a loss of a key tobacco supplier.
UK rivals Sainsbury's, Britain's second largest supermarket group, and fourth-ranked Morrisons, both beat forecasts for Christmas trading.
"We have continued to outperform the market throughout this period, particularly in fresh food, thanks to our most competitive offer for many years," chief executive Dave Lewis said.
But he added that the collapse of the Palmer & Harvey tobacco supplier had taken "the shine off an otherwise outstanding performance for the period as a whole".
Tesco, which has been transformed by CEO Lewis following a 2014 accounting scandal, reported a 1.9% rise in like-for-like sales in its UK home market in the six weeks to January 6, below a forecast of 2.4-3.2%.
The company said it remained confident in its outlook for the full year and was firmly on track to deliver its medium-term ambitions.
The group also reported data for the third quarter, with UK like-for-like sales up 2.3%, having increased 2.1% in the second quarter.
Irish sales for the third quarter rose by 3.3%.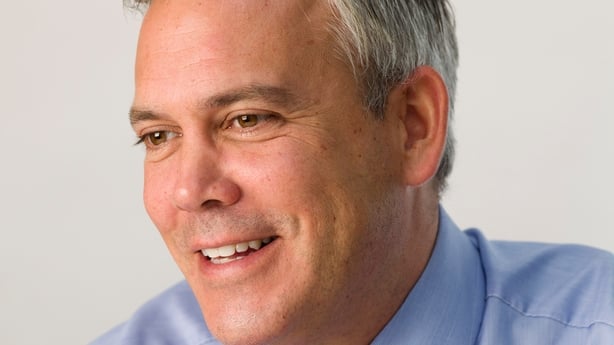 "We are very encouraged by our strong performance in Q3, building on the positive momentum in the first half of the year," commented Andrew Yaxley, CEO of Tesco Ireland.
"In Q3 we had our highest rate of growth in market share in five years. Customers are seeing the benefits of our sustained investment in price through the '800', improvements in customer experience through store upgrades and in our range of new and innovative products, particularly Tesco own label," Mr Yaxley said.
"This continued focus on improving our offer for customers resulted in increased volumes, transactions and basket size," he added.