US job growth slowed more than expected in December amid a decline in retail employment, new figures show.
But a pick-up in monthly wage gains pointed to labour market strength that could pave the way for the Federal Reserve to increase interest rates in March.
Non-farm payrolls increased by 148,000 jobs last month, the Labor Department said today.
Retail payrolls fell by 20,300 in December, the largest drop since March, despite a strong Christmas shopping season.

Employment data for October and November data were also revised to show 9,000 fewer jobs created than previously reported.
Job growth surged in October and November after being held back in September by back-to-back hurricanes, which destroyed infrastructure and homes and temporarily dislocated some workers in Texas and Florida.
Average hourly earnings rose nine cents, or 0.3%, in December after gaining 0.1% in the previous month. That lifted the annual increase in wages to 2.5% from 2.4% in November.
The US unemployment rate was unchanged at a 17-year low of 4.1%.

Job growth is slowing as the US labour market nears full employment.
It could get a boost from a $1.5 trillion package of tax cuts passed by the Republican-controlled US Congress and signed into law by President Donald Trump last month.
But the lift from the fiscal stimulus, which includes a sharp reduction in the corporate income tax rate to 21% from 35%, is likely to be modest as the stimulus is occurring with the economy operating almost at capacity.
For all of 2017, the US economy created 2.1 million jobs, below the 2.2 million added in 2016.
Economists expect job growth to slow this year as the labour market hits full employment, which will likely boost wage growth as employers compete for workers.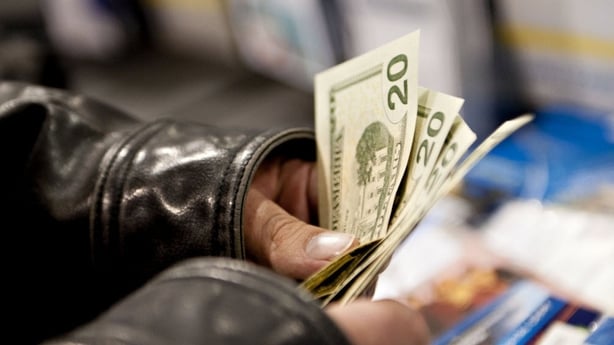 The economy needs to create 75,000 to 100,000 jobs a month to keep up with growth in the working-age population.
Economists are optimistic that annual wage growth will top 3% by the end of this year.
The December employment report incorporated annual revisions to the seasonally adjusted household survey data going back five years.
There was no change in the unemployment rate, which declined by seven-tenths of a percentage point last year.
Economists believe the jobless rate could drop to 3.5% by the end of this year. That could potentially unleash a faster pace of wage growth and translate into a much stronger increase in inflation than currently anticipated.
That, according to economists, would force the Fed to push through four interest rate increases this year instead of the three it has pencilled in. The Fed bank raised borrowing costs three times in 2017.

Employment gains were broad in December, mirroring the pattern of the previous two months.
US construction payrolls increased by 30,000 jobs in December, the biggest increase since February, reflecting recent strong increases in homebuilding. Manufacturing employment increased by 25,000 jobs.
Department store payrolls fell by 8,200 in December and employment at clothing stores dropped by 3,800.
Macy's said last month it would hire an additional 7,000 temporary workers for its stores to deal with heavy customer traffic in the run-up to the Christmas shopping season.